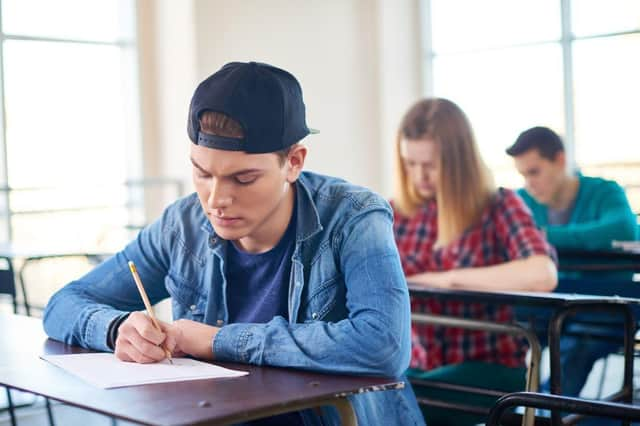 Scotland's Schools Rankings: These are the 12 overperforming Scottish secondary schools that beat exam expectation
More than 100 secondary schools across Scotland are surpassing expectations when it comes to Highers results, figures show.
Published 1st Jun 2023, 10:07 GMT
Updated 2nd Nov 2023, 14:24 GMT
Here, we take a look at some of the Scottish secondary schools which are outperforming government-set benchmarks for the proportion of pupils passing five or more Highers.
League tables are often seen as a blunt instrument to measure exam performance by as they fail to take into account the types of pupil attending each school.
As a result, the Scottish Government sets benchmarks to take into account the types of pupils attending the school.
Schools are each given a 'virtual comparator' - a group of pupils from elsewhere in Scotland with the same characteristics as the pupils in the school, in terms of their gender, the number with additional support needs and societal factors such as deprivation levels. The attainment levels of this comparator group is then used as a benchmark to measure the school's actual performance against.
Across Scotland, 41 per cent of schools had more pupils getting five or more Highers than their virtual comparator, while 52 per cent scored worse than their benchmark and the rest scored the same.
Here are the 12 schools in Scotland which performed best against their 'virtual comparator'.