Scottish pupils could be barred from bringing items from home into school when classes resume
Desks stationed at two metres apart and windows and doors kept open for ventilation are just some of the changes councils and schools are looking at to ensure schools are safe environments for children when classes resume.
Some schools across Scotland may stop allowing pupils to bring in their own stationary, PE kit and soft toys when classes start again this year, BBC Scotland reports.
Risk assessments are currently being carried out at schools to make sure they are safe enough for children to go back to on August 11.
BBC Scotland has seen reports showing certain new rules that are in place for a primary school in Scotland since the coronavirus pandemic hit and forced the country into lockdown.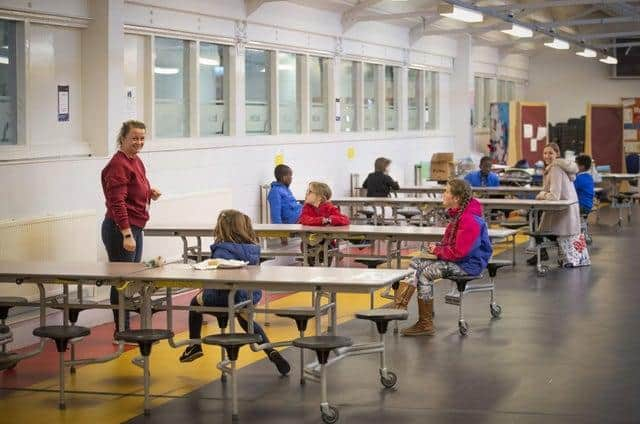 Certain changes will make day-to-day life at school seem very different for teachers and pupils, it reports.
For one, desks will be two metres apart, and only about half of the pupils will be attending class each day to reduce the risk of infection.
Other changes include: parents and carers will not be allowed in the school building during the day; rooms will be cleared of all unnecessary items to allow for cleaning needs; no items from home are to be brought in - this would include PE kits, pencils and soft toys; windows and doors are to remain open where possible for ventilation and spots may be drawn on the floor to show where pupils are required to sit when they are not at their desk.
BBC Scotland saw these plans for a primary school in East Renfrewshire, yet, it is understood the measures will be carried out at other schools across the country.
Schools and councils are also working out how to structure their week in a safe way to make sure pupils are safe, but still receiving education at a high standard.
Reports, seen by the BBC, show plans for some pupils to come in on Mondays and Tuesdays, while others attend school on Thursdays and Fridays with a deep clean scheduled every Wednesday.
Yet another option shows pupils to be split with one group attending on Mondays and Tuesdays and a second group on Wednesdays and Thursdays with Fridays set aside for deep cleaning.
A few councils are still to confirm agreements to change holidays to allow for a return on 11 August.