Scottish Government is still considering how much it can 'afford' to invest in new schools
Jenny Gilruth has held talks with Humza Yousaf on the long-awaited announcement
The Scottish Government is still deciding the level of investment it can "afford" to make in new school building projects.
Councils across the nation have been left in limbo after a long-awaited announcement on funding for new schools and extensions was repeatedly pushed back.
Decisions on the third phase of the learning estate investment programme (LEIP) were supposed to be made at the end of last year, but it was initially delayed due to market "volatility" and then because of the resignation of former First Minister Nicola Sturgeon.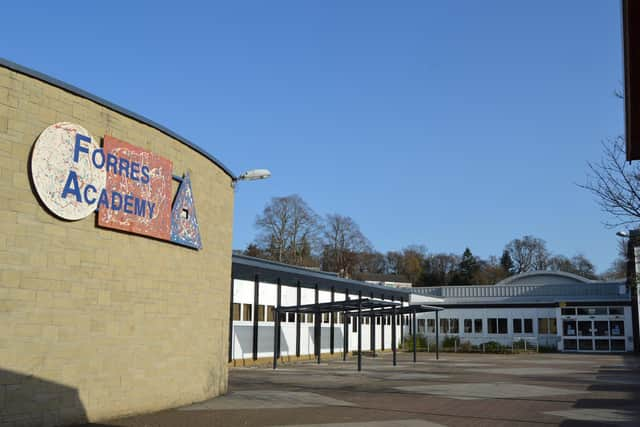 After becoming education secretary, Jenny Gilruth vowed to confirm the Government's plans in June but missed her own deadline.
The funding usually pays for half of a school building project, with councils footing the rest of the bill.
The third phase was initially expected to distribute close to £300m from the Government, but it is now unclear how much will be available.
Ms Gilruth told The Scotsman she had been discussing it with First Minister Humza Yousaf and Deputy First Minister Shona Robison in recent weeks.
"I had committed to do something before the end of June but the FM and the DFM wanted conversations during the summer recess to reassure themselves of where we were," she said.
"So those conversations have been taking place and they will continue, and I hope to give an update to parliament as soon as possible.
"In the meantime, what we have been able to do is to commit to the additional uplift that councils were facing for phase 1 and phase 2, so inflationary costs, we've agreed to meet those costs.
"But on phase 3, we need a bit longer to look at what we can afford essentially."
Asked if many councils were likely to be disappointed by the amount of funding awarded to projects, Ms Gilruth said: "I think the inflationary pressures are well known, and you can imagine that means money doesn't go as far as perhaps it might have done in the past, so that's really challenging.
"What I'm keen to do is to work with (council umbrella body) Cosla on how we can better improve the school estate more broadly."
Comments
 0 comments
Want to join the conversation? Please or to comment on this article.