Scotland school closures: when Scottish schools and nurseries will close due to coronavirus crisis - and when they could reopen
First Minister Nicola Sturgeon announced that schools and nurseries would close later today and admitted that they may not reopen before the Summer holidays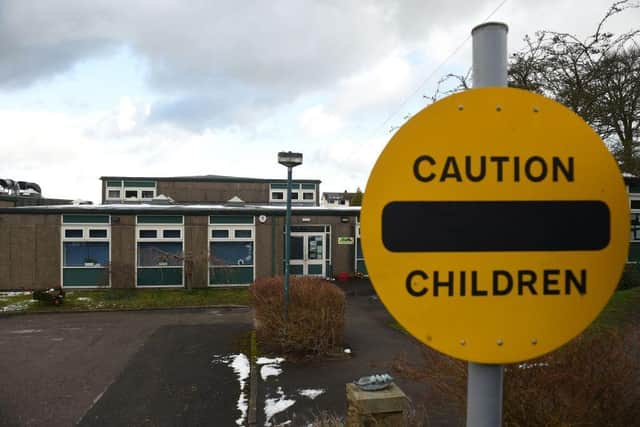 Since the initial coronavirus outbreak several UK schools have been forced to close temporarily (Getty Images)
The First Minister said it was unclear at this stage if schools and nurseries would open following the Easter break and refused to promise that schools would be able to open before the Summer holidays.
She added: "It will not be easy, but together we will get through this."
Education secretary John Swinney confirmed the news, admitting that the measure "will be very disruptive" but "necessary".
On Thursday he revealed that exams would be cancelled for the first time in the country's history.
He said: "It is an unprecedented one in unprecedented times.
"Scotland''s exam diet has never been cancelled before."
He told MSPs that he would do the utmost to protect the "life chances" of youngsters affected who are due to sit exams from the end of April.
The Education Secretary is to set out further details on the closures tomorrow.
How long could schools be shut for?
The First Minister refused to be drawn on how long the measures would be in place for.
Earlier in the month Chief Medical Officer for Scotland Catherine Calderwood has warned that schools could be forced to close for as long as three months if the measure is to have an effect on the spread of the disease.
Chief Medical Officer for England Chris Whitty earlier this month suggested that schools could be closed for as long as two months.
Speaking on February 27 Whitty said: "One of the things that's really clear with this virus, much more so than flu, is that anything we do we're going to have to do for quite a long period of time, probably more than two months.
"The implications of that are non-trivial, so we need to think that through carefully.
"This is something we face as really quite a serious problem for society potentially if this goes out of control. It may not but if it does globally then we may have to face that."
Why were schools not closed sooner?
There are various reasons why the UK followed a different tack to the rest of Europe.
The Government has held back from implementing a sweeping lock-down because it believes that when this happens, it will not be possible to sustain indefinitely.
At some point fatigue will set in and there will be calls to ease restrictions. If this happens prematurely the Government fears it could exacerbate a peak in Covid-19 cases, and overwhelm the NHS.
With specific regards to schools there's the belief that when children are at school they are not only learning, but also under the supervision of professional adults, who can make sure they are following hygiene protocols such as regular handwashing.
The Government argues that if children are not in school, they could end up in unsupervised settings where they are actually at greater risk of picking up the virus or spreading it further.
Another argument for keeping schools open is the knock-on effect of wide scale closures.
Education Secretary Gavin Williamson said: "The Chief Medical Officer has said the impact of closing schools on children's education will be substantial, but the benefit to public health would not be.
"The Government is particularly mindful of the strain on public services like the NHS that would be caused by key workers having to stay home to look after their children as a result of school closures."
On March 17, Nicola Sturgeon said that though keeping schools open might seem counter-intuitive it could in fact be better for their hygiene.
She said: "I understand the concerns about schools. But the reasons there have been no blanket closure of schools might sound counter-intuitive but we can't stop children gathering together and the advice has been it's safer for them to be in school where they can be given the right advice on hand hygiene."
How will students be graded?
It is likely the pupils will be graded on the merit of their coursework and teacher judgement.
Fiona Robertson, the SQA Chief Executive and Scotland's Chief Examining Officer, said: "What I can say now is that we want to ensure that we have as much information on the achievements of learners as possible.
That is why the Deputy First Minister has asked schools and colleges to continue to work with young people to ensure that any units and coursework are completed and estimated grades are provided by teachers, drawing on the available evidence gathered throughout the year, to SQA's existing deadlines, or earlier if that is possible.
"For many learners, we will also have prior attainment information which will be helpful to us."
COVID-19 is a respiratory illness that can affect lungs and airways. It is caused by a virus called coronavirus.
The outbreak started in Wuhan in China in December 2019 and it is thought that the virus, like others of its kind, has come from animals.
As this is such a new illness, experts still aren't sure how it is spread. But.similar viruses are spread in cough droplets. Therefore covering your nose and mouth when sneezing and coughing, and disposing of used tissues straight away is advised. Viruses like coronavirus cannot live outside the body for very long.
The NHS states that the symptoms are: a dry cough, high temperature and shortness of breath - but these symptoms do not necessarily mean you have the illness. Look out for flu-like symptoms, such as aches and pains, nasal congestion, runny nose and a sore throat. It's important to remember that some people may become infected but won't develop any symptoms or feel unwell.
What precautions can be taken?
Washing your hands with soap and water thoroughly. The NHS also advises to cover your mouth and nose with a tissue or your sleeve (not your hands) when you cough or sneeze; put used tissues in the bin immediately and try to avoid close contact with people who are unwell. Also avoiding touching eyes, nose and mouth unless your hands are clean.
Should I avoid public places?
Most people who feel well can continue to go to work, school and public places and should only stay at home and self isolate if advised by a medical professional or the coronavirus service.
What should I do if I feel unwell?
Don't go to your GP but instead call NHS 111 or look online at the coronavirus service that can tell you if you need medical help and what to do next.
NHS 111 should be used if you feel unwell with coronavirus symptoms, have been in a country with a high risk of coronavirus in the last 14 days or if you have been in close contact with someone with the virus.