Schools Scotland: One in ten schools in 'shocking' deficit
The Scottish Government is being urged to address funding pressures in education, as "shocking" figures show almost one in 10 schools ran a deficit.
Data obtained by the Scottish Liberal Democrats revealed 238 schools reported deficits for 2021/22, with the total for this amounting to £5,674,742.
Scottish Government statistics for 2022 showed 2,461 schools in Scotland: 1,994 primaries, 358 secondaries and 109 special schools – meaning almost one in ten – spent more than they were allocated.
Aberdeenshire reported 60 schools in deficit, the largest total of any local authority in the country, with this amounting to more than £2,228,000.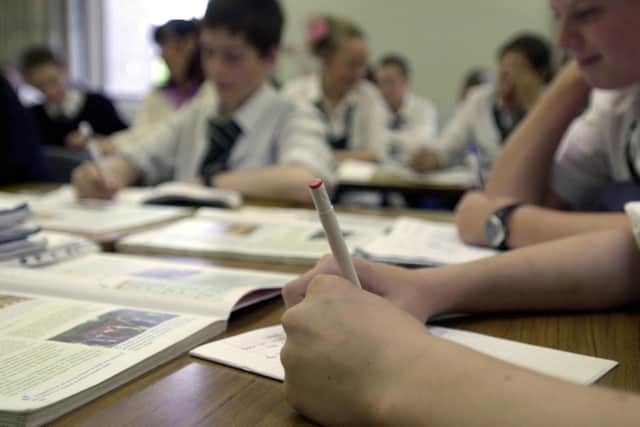 Neighbouring Aberdeen City had 21 schools that had a deficit, with this totalling more than £420,000, details released under Freedom of Information laws revealed. In Dumfries and Galloway 22 schools run up a combined deficit of more than £633,000.
Edinburgh City Council had just seven schools in deficit, but this amounted to £438,000. And in the Scottish Borders council area 22 schools produced a deficit of more than £558,000 between them.
Liberal Democrat education spokesperson Willie Rennie said ministers needed to ensure that schools have the resources to "flourish". Mr Rennie said: "It is shocking to see hundreds of schools across the country reporting budget deficits.
"We know parents are being asked to contribute to school funds out of their own pockets, that schools are considering closing early and that subjects are being dropped from the curriculum.
"The prolonged and bitter teacher pay dispute has caused unquantifiable harm to the relationship between the teaching profession and a SNP Government that told them they were paid more than enough.
"Now that a deal has finally been struck, ministers need to make sure that schools, teachers and pupils have the resources they need to flourish."
However, Mr Rennie added: "The omens are not good. Local authorities are being threatened with financial punishments if they don't keep up SNP teacher number promises but little extra money is being provided to make those promises a reality.
"The Government must urgently address these funding pressures that are impacting on children's education and leaving schools struggling to make ends meet."
Comments
 0 comments
Want to join the conversation? Please or to comment on this article.