School strikes Scotland: Prospect of more strikes 'stressing' out children, parent says
Fears have been raised about the impact more school strikes will have on pupils in the wake of past Covid disruption, with one parent saying the uncertainty is "stressing" out children.
Lynda McGregor, 43, says she worries more strikes will affect her children's education.
Her local school, Dalgety Bay Primary in Fife, is set to close for three days from Tuesday due to industrial action organised by Unison.
Ms McGregor, who serves as head of the school's Parent Teacher Association, lives in Dalgety Bay with her partner and their three children, aged 11, nine and five.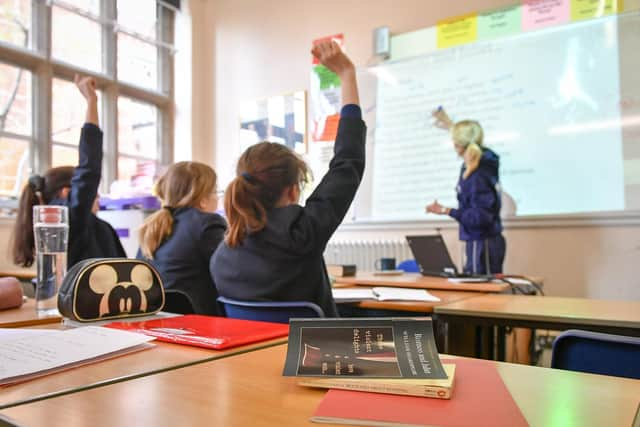 She said: "To be honest, the reaction to the strike has been very mixed. It's hard to gauge how everyone feels with the news so fresh.
"Personally, I think that our kids have just been through enough. This is just yet another disruption. For my family especially, because we have children with neurodiversity, the disruption to routine is difficult.
"I'm lucky that I do not work, so I can look after the children and keep them busy, but for parents in the PTA who do work, arranging childcare now will be difficult. Suddenly everyone has to make arrangements that we had not planned for.
"With all the school time lost, especially if strikes keep going on and on, it'll definitely affect our children's education and attainment. My nine-year-old daughter started school during the Covid years and all the disruption since themnfrom lockdowns and strikes has been very difficult.
"It's a social effect too. Kids are supposed to learn about how to make friends and have relationships with other students at school. All this uncertainty is stressing them out as much as us, because we just don't know what is next – if school will be on one week or not."
Comments
 0 comments
Want to join the conversation? Please or to comment on this article.