SNP ministers are being urged to act amid fears long-awaited school building projects are being thrown into doubt across Scotland because of soaring costs and funding delays.
Concerns are growing that some schemes "simply won't happen" now unless extra money can be found from dwindling Holyrood budgets.
The Scottish Government was supposed to announce which new schools would be awarded funding from the third phase of its £1 billion learning estate investment programme (LEIP) at the end of last year.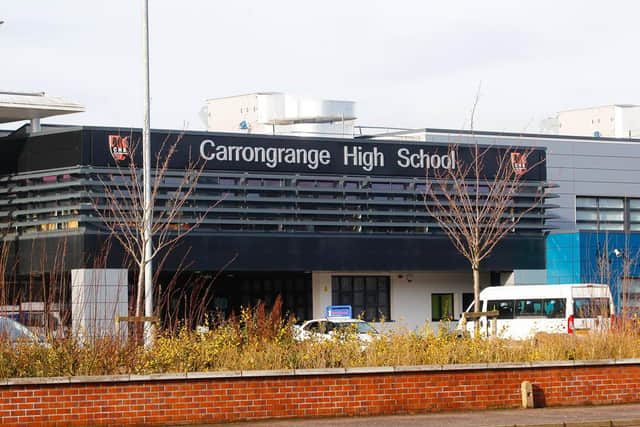 However, the decision was pushed back and councils were told in March that extra time was needed to consider the bids, in part due to the need to take account of the "impact of market volatility".
The resignation of First Minister Nicola Sturgeon and the subsequent SNP leadership contest is also thought to have delayed the process, leaving councils in limbo and projects hanging in the balance.
Education secretary Jenny Gilruth said last week she hoped to finally make the announcement by next month. But Labour MSP Colin Smyth said the delays meant some schemes were now unaffordable.
The South Scotland MSP said: "I think there is no doubt the Government won't be able to fund the number of projects that they would have been able to, had they made this announcement over a year ago. They need to come up with additional funding, or there are going to be projects that have been put on hold for a long period of time simply won't happen at all."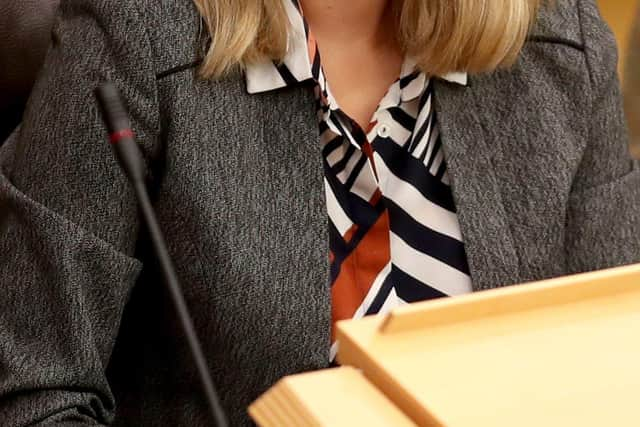 Mr Smyth raised the issue after local authority officials reported the overall development cost for a planned upgrade of Dumfries High School was now "above the affordability cap for the project". They said the scheme "cannot be progressed further without clarity around funding".
The overall LEIP was announced at the end of 2018, with government pledging to invest £1bn upgrading and replacing schools.
The funding usually pays for half of a school building project, with councils footing the rest of the bill from capital budgets and borrowing, as well as developer contributions.
The first £275 million phase of the programme involved 12 school building projects, with a second stage worth £430m announced in 2020 that comprised 25 schemes.
The third phase was expected to distribute £275m from the Government, but councils were told to prioritise bids because the amount of funding available "may be insufficient to meet demand".
Councils could still fund school building projects by themselves, but that would have a major knock-on impact on their already stretched finances and other capital schemes.
A spokesman for local authority umbrella body Cosla said: "Councils submitted their phase three project proposals in October last year, with the expectation that an announcement would be made by December. The delays, whilst understandable due in part to political changes, are frustrating for councils, who are trying to plan strategically for the future of the school estate in very difficult financial circumstances.
"Cosla and local government professional advisors continue to push Scottish Government for a decision as quickly as possible."
Highland Council has bids in for five new schools – primaries at Beauly, Dunvegan on Skye and Park at Invergordon, as well as a primary for the new town at Tornagrain and a long-awaited replacement for St Clement's School in Dingwall.
A recent capital plan meeting at the authority had to be cancelled because of uncertainty over the LEIP cash.
Aberdeenshire Council, meanwhile, has made funding bids for a new primary at Stonehaven and another at Fraserburgh, while neighbouring Aberdeen City Council has submitted applications to support the planned refurbishment of the existing Riverbank School, and for a new secondary school for Hazlehead and Countesswells.
In South Lanarkshire, there are bids for expansions of Holy Cross High, and St Andrew's and St Bride's high schools, as well as a new social, emotional and behavioural needs building at Kear School, Blantyre.
A North Lanarkshire Council spokesman said it applied for £19m towards an extension to Chryston High and to build a new Gartcosh community hub primary school.
"We are committed to delivering these projects through our current capital investment programme, however, the lack of news on our LEIP application provides uncertainty on what other projects we could perhaps be bringing forward if we were to receive LEIP funding," he said.
Louise Playford, service manager at Fife Council, said: "We submitted a bid in phase three for funding towards our Glenrothes secondary schools and are waiting to hear the outcome of that bid. Rising costs are having an effect on construction projects right across the country and we are aware of the impact that is having on many of our capital projects.
"That will obviously be taken into account as we move any potential project forward."
Moray Council has submitted bids to help fund new schools at Forres Academy and Buckie High School, while Renfrewshire Council is seeking to replace Thorn Primary, and Orkney Islands Council wants an additional support needs centre at Kirkwall.
Dundee City Council made a funding proposal for Western Gateway Primary School, while Argyll and Bute Council wants help to build a new campus for Mull, and East Ayrshire hopes to create a new facility at north-west Kilmarnock.
Falkirk Council wants to extend Carrongrange High School, West Lothian Council is seeking help to build a new primary and nursery at Craigshill in Livingston, Clackmannanshire Council is planning a replacement for Lochies School, and East Renfrewshire hopes to upgrade Carolside and Cross Arthurlie primary schools.
Edinburgh received funding in previous phases of the programme for new secondaries at Currie, Liberton and Wester Hailes.
A Scottish Government spokesman said: "We are currently giving careful consideration to local authorities' bids for phase three of the learning estate investment programme and intend to announce the successful bids by June."