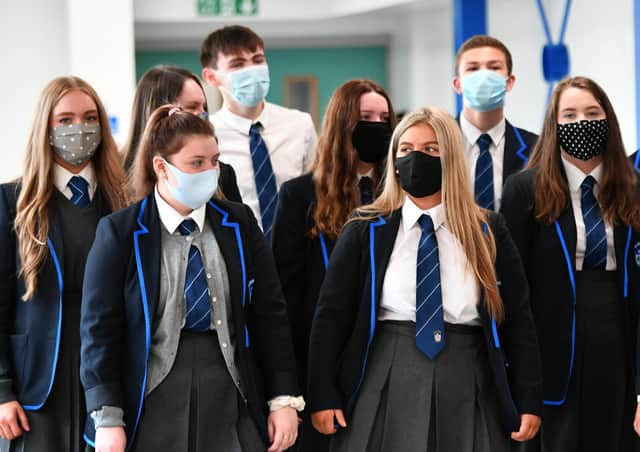 The extra help comes amid concerns about the growing number of positive coronavirus cases in schools and demands for an interim report from the OECD on the future of Scotland's Curriculum for Excellence (CfE).
The new financial package will see staff offered mental health help from Barnardo's Scotland and Place2Be, while Education Scotland and the General Teaching Council for Scotland have devised new professional learning opportunities for post-probation teachers, as well as a new coaching and mentoring process for more established teachers.
Education Secretary John Swinney said: "Supporting the health and wellbeing of teachers and other staff is of paramount importance. This was true before Covid-19, but it is of crucial importance as school staff support our children and young people to recover from the pandemic. This additional package of measures will complement the excellent practice which is already taking place to support the wellbeing of staff in schools across Scotland."
The package was welcomed by Ken Muir, GTCS chief executive, and Gillian Hamilton, strategic director at Education Scotland, who said: "Ensuring school staff feel well supported, particularly at this time, is essential. This new support package, designed collaboratively with partners in the Education Recovery Group, provides direct access to a range of focused supports including coaching, reflective supervision and opportunities for school staff to learn together through the challenges presented by Covid-19."
Yesterday Scottish Liberal Democrat leader Willie Rennie also called for the OECD to publish an interim report into its review of CfE after the government confirmed it would be widened to include assessment and qualifications following this year's exams fiasco.
The review was originally due to be published in February, but has been moved to June as a result of the pandemic. Mr Rennie said: "The Scottish Government must now ask the OECD to publish an interim report before the election to properly inform the debate. The public deserve to hear these expert opinions on where Scottish education is going before they are asked to vote on political parties' proposals for the next five years.
"Ministers might be interested in pushing this expert independent scrutiny entirely into the next Parliament, but it's not in the interests of Scottish education."