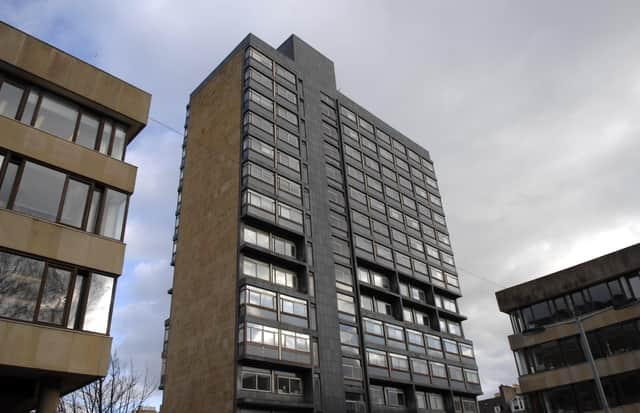 Professor Anthony Grayling attacked the university's decision to remove the 18th century philosopher's name from the building over his "racist" views, but voiced his support for Black Lives Matter campaigners.
The university rebranded the building after 1,700 people signed a petition.
The building will now be known as 40 George Square, after university leaders said Hume's comments "though not uncommon at the time, rightly cause distress today".
But Prof Grayling described Hume as one of the great figures in the history of philosophy and said he should rightfully be remembered - although he backed the removal of statues of slave traders.He claimed ancient Greek philosopher Aristotle and the third US president Thomas Jefferson would not pass the standard set by the Edinburgh students.
Prof Grayling said: "I strongly support the Black Lives Matter movement and strongly oppose racism and all forms of discrimination and at the same time I deprecate Edinburgh University's decision to cease to recognise one of the great figures in the history of philosophy.
"These are not inconsistent positions, slavers deserve historical challenge. They deserve to have their statues torn down.
"Everyone else - all who lived through the thousands of years of slavery, a norm in almost all societies - could be regarded as complicit if they did not actively oppose it.
"So shall we wipe history clean and start over with a blank memory of the past, expunging even the memory of slavery itself so that we do not know what to fight against now and how to prevent it in future?
"From Aristotle to Thomas Jefferson we would need to blank them all.
"Let us deprecate the bad things people did but keep some sense of the alloy that is human history, its tragedy and horror as well as the better things we can take from it."
Hume, a globally renowned thinker, studied at the University of Edinburgh and was one of the key figures in the Scottish Enlightenment.
The move came after Dr Felix Waldmann of Cambridge University found a letter Hume wrote in 1766 urging his patron, Lord Hertford, to buy a plantation in Grenada.
Prof Grayling's intervention follows criticism from historian Sir Tom Devine, a Professor Emeritus at Edinburgh University. Sir Tom said: "The current Principal of Edinburgh University [Peter Mathieson] should hang his head in absolute shame."