Passion and purpose driving big ambitions for Scotland's newest college
Principal of UHI North, West and Hebrides speaks to The Scotsman ahead of launch
The principal of Scotland's newest college bursts out laughing when she is asked if she has been having a busy day.
The question was only intended as small talk, before the start of her interview with The Scotsman, but her response was understandable.
Of course, every day is busy for Lydia Rohmer, who has spent the best part of three years working on the merger of three institutions, their 9,000 students and 600 staff.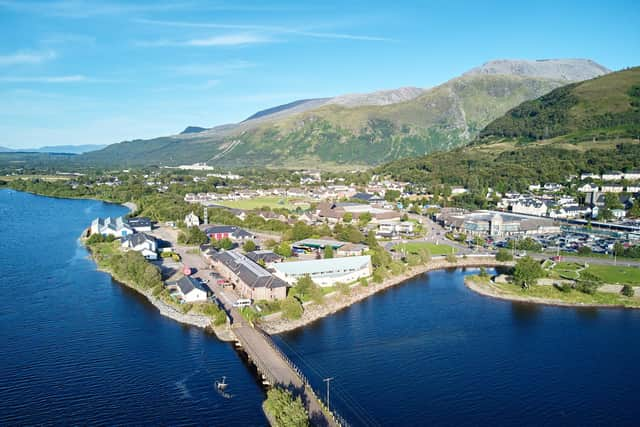 This project has involved regular travel by road and ferry between 19 sites across an area the size of Wales.
And now, with the amalgamation complete, she is preparing to welcome a series of visits from dignitaries for the official launch this week of the new college – "UHI North, West and Hebrides" – while also getting ready for sector-wide industrial action by staff.
"We're busy getting on with the business of building a new college, which is very exciting," she eventually answered.
UHI North, West and Hebrides is unlike most other colleges.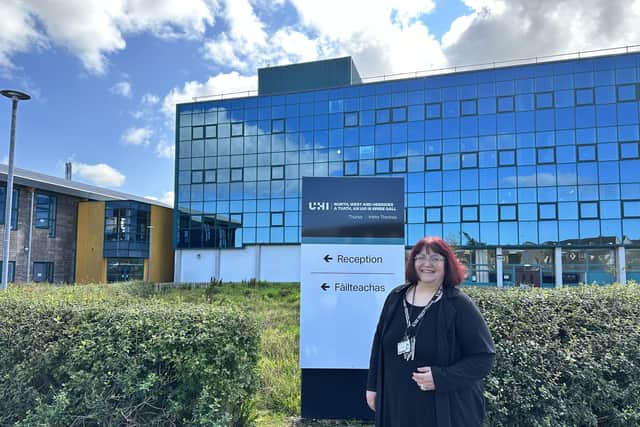 For a start, there is its sheer size, covering about 40 per cent of Scotland's coastline, encompassing Caithness, Sutherland, Ross-shire, Lochaber, Skye and the Western Isles.
But what really sets it apart from most others is its sense of purpose.
This is a college that is on a mission, driven by a desire to help secure the economic, social and cultural fabric and future of the rural communities it supports, many of which face an existential threat as a result of depopulation trends.
The motivation is embodied by Ms Rohmer, who starts her days before 6am and often works until 10pm.
"People want to make this work. They want to see this succeed. Personally I will do anything in order to make it succeed and it's worth investing my life and my time in this," explained Ms Rohmer.
The principal's own commitment and passion for the Highlands and Islands has grown since her days as a student.
Originally from Augsburg in Germany, which happens to be twinned with Inverness, Ms Rohmer was studying at the prestigious Ludwig Maximilian University of Munich when she decided to spend a year abroad at Glasgow University.
Arriving in 1988, she "fell in love with Scotland, and particularly the west Highlands", and decided to stay on.
Her career in further education began as a temporary lecturer on maternity cover, at what was then the Glasgow College of Building and Printing.
Ms Rohmer worked her way up to become curriculum director at City of Glasgow College, and then was offered the chance to become principal of UHI West Highland in 2012.
"I was very much driven by creating something that was equitable in a very rural and remote environment, and the University of the Highlands and Islands really is one of the most exciting educational initiatives, I think, in the last 50 years, probably alongside the Open University," she said.
A key goal of the University of the Highlands and Islands (UHI), a network of colleges that was awarded university status in 2011, was always to enable more young people to stay in their communities, rather than move away to the central belt or further afield.
It is hoped that by merging the three colleges – UHI North Highland, UHI Outer Hebrides and UHI West Highland – they can utilise economies of scale to make an important difference as an "anchor institution" in some of the more fragile areas.
Ms Rohmer said: "The boards, as well as the principals, recognised that in order to predict the future, the best way is to shape it yourself.
"To combine our efforts would be to create better capacity for us to do a better job for our students, for our communities, but also for our staff, who we could bring together in larger teams, where there could be better specialisation and better career progression.
"We would also become a bigger voice, both within UHI as a bigger partner, but also to be a bigger voice on behalf of our students and our communities, who need significant investment."
The college will continue working with pupils from small, rural and island schools, offering greater subject choice and vocational training.
"We also have a bigger catalogue effectively of post-school options available by having a single portfolio and that is both in terms of apprenticeships in key sectors," Ms Rohmer explained.
"Such as different engineering disciplines, apprenticeships in other sectors like aquaculture or care or hospitality.
"We can bring some specialisms that were only available in the particular area of one college, are also available in other areas."
Examples include the likes of adventure studies, golf, game-keeping, equine studies, crofting and sustainability studies, or Gaelic.
The merger, which was legally completed on August 1, was the culmination of a project which begun at the height of the pandemic.
The amalgamation discussions initially also involved UHI Argyll, UHI Orkney and UHI Shetland, but in the end only three agreed to proceed.
Extensive consultation was held with staff and communities, amid fears in some quarters that the local identities of the colleges would be lost.
Ms Rohmer admitted the process was not without its challenges.
However, the transition has been relatively smooth.
The principal has no plans to slow down now the merger is complete, however, setting her sights set on the next chapter for the college and UHI, which includes fulfilling its mission while telling its story to a global audience.
"We have a unique asset. We operate in what is one of the world's most beautiful places," she said.
"We have a lot to offer to an ex-pat diaspora, but also to other communities that are similar to Scotland and have similar issues.
"We are looking very much to punch above our weight locally – and to look at a national and international horizon."
Comments
 0 comments
Want to join the conversation? Please or to comment on this article.