Opinion: Decisions about reopening Scottish schools are a matter of life and death
by Alison Murphy, Edinburgh EIS secretary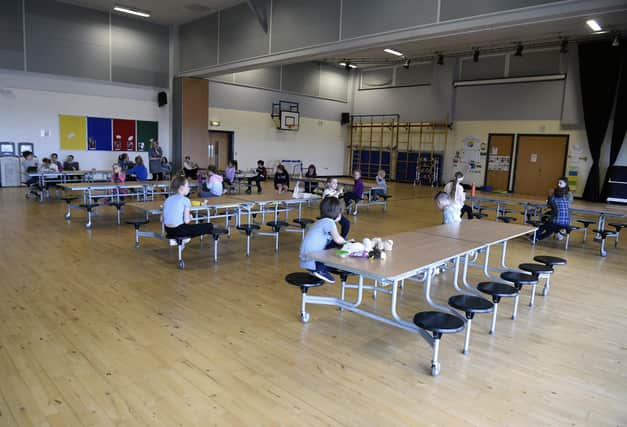 AS we try to imagine the shape of schooling for the next session, the decisions that will be taken over the next 50 days are literally life and death. If we rush things, or misjudge them, infection rates will rise and people will die. It is vital we get this right.
Fifty days from now, we will have a clearer picture of what schooling for August will look like. It will not be business as usual, but a slow process of trying to rebuild and recover.
Some pupils and staff will continue to have to work from home full time, whilst others will be mixing school and home-based teaching and learning. We know that the numbers of children in a classroom at any one time is going to have to be radically reduced. By July we should know how we'll achieve this. Shifts?
Different year groups in different weeks? One-third of a class in at a time? And we should know how we will manage the associated issues, like deep cleaning of schools as different groups of people come in; cleaning of shared equipment; school lunches; staggered timetables and first aid.
For senior pupils, we will hopefully have a clearer idea of what qualifications and assessments will look like and what parts of the exam system will look radically different.-It's hard to think that practical cookery, PE or drama exams are going to be feasible. We hope to know what parts might have to be delayed and what might actually be better. Is this a chance to address some of the well-recognised problems with the National Qualifications that replaced Standard Grade?
Fifty days from now takes us into July, and school summer holidays. And that holiday is badly needed.
Whilst many things may be happening in school buildings over this summer to support families – holiday hunger programmes, continued key worker support, play schemes etc. – the majority of children and the majority of teachers will need to step back from school, take a break and try to recover so that we are ready to face the new challenges of the new normal.
Comments
 0 comments
Want to join the conversation? Please or to comment on this article.