Musical instrument lessons for most children to be axed in Scottish council area
Free musical instrument lessons are facing the axe in one Scottish council area for most children – contrary to a Scottish Government pledge to make music lessons free for all.
If agreed by the full council at a meeting next week, the plans state lessons for younger pupils who are not at the level of taking an SQA exam in music are likely to be cut, while a total of 8.8 full-time equivalent jobs within the music service would also go. The change would save the council £444,000 a year.
This comes just 18 months after the Scottish Government instructed councils to make musical instrument lessons free for all pupils across Scotland.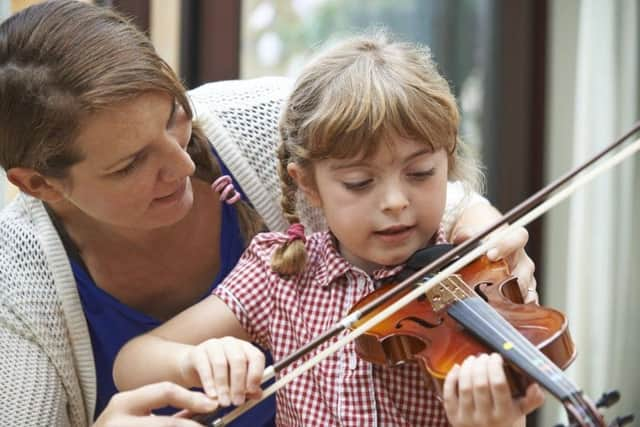 Also under the cuts proposed in Midlothian, P4 pupils living in the local authority area would have free swimming lessons cancelled, while some pupils who live over two miles from school would be set to have their free transport removed.
John Wallace, former principal of the Royal Conservatoire of Scotland and convener of the Music Education Partnership Group, said Midlothian would be left with just a few instrumental teachers if the cuts occur, warning some of the current staff are "world renowned" in their field.
He said: "The question arises as to how kids will get good enough to take their SQA exams in the future if they don't have anything before this age, so it seems totally absurd to me. We know everyone is cash strapped at the moment, but they must be joking. This proposal is absolutely ludicrous."
Alastair Orr, a long-time campaigner for free music tuition in schools, said: "This is a dangerous and ill thought-out proposal from Midlothian Council. If implemented, it would see instrumental and vocal tuition delivered only to those pupils studying SQA music examinations. It would also choke off music tuition in primary schools and at S1-2 stages in high schools.
"The viability of local youth orchestras, bands and choirs would be put seriously at risk, as would the future of the instrumental music service itself."
The council said in a document released ahead of the January 31 meeting that "prioritisation" would be given to supporting those studying for music qualifications within secondary schools.
A Midlothian Council spokesman said: "As a result of an agreement with the Scottish Government, there are no charging fees for children learning a musical instrument and this would remain the case. Instead, we would operate the instrumental music service within the £206,000 funding provided by the Scottish Government.
"Priority would be given to supporting those studying for music qualifications in secondary schools. The proposed saving of £444,000 is what we spend over and above the Scottish Government funding, and that would come largely from reducing staffing costs." The spokesman added: "No decisions have been made."
The Scottish Government has been contacted for comment.
Comments
 0 comments
Want to join the conversation? Please or to comment on this article.