But that does not mean I'll be spending all of my time mulling over the minutiae of curricular conundrums or attainment advancements, as important as they undoubtedly are.
I might just as often be writing about the devastating consequences of school bullying, the impact of nursery staff shortages, the student accommodation crisis or some ground-breaking research carried out at one of our celebrated universities.
Because education touches all of our lives, in many different ways.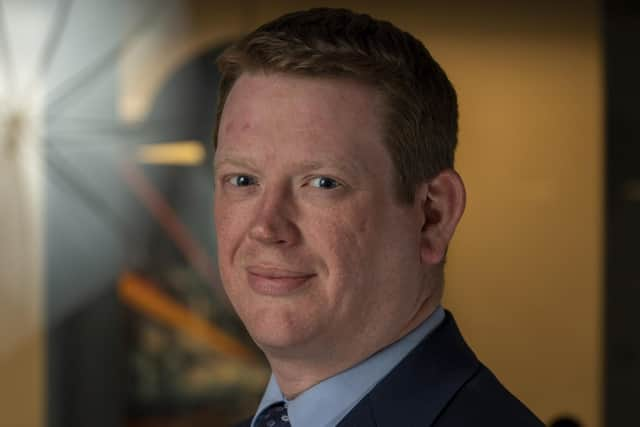 It would be a big enough job at any time, but I'm taking on the brief at The Scotsman as Scottish education stands at a crossroads.
School pupils have suffered extensive disruption during controversial closures caused by the pandemic, with repercussions that are still emerging.
Shocking reports of classroom violence have left parents alarmed.
And teachers only recently walked out of Scotland's schools for their first national strikes over pay in almost four decades.
At the same time, the institutions that oversee school education are being scrapped and replaced, while assessment arrangements are also on the brink of being overhauled.
Meanwhile, funding cuts have left many colleges and universities standing on a precipice.
Their students, similarly, have been among the hardest hit by the cost-of-living crisis.
The in-tray that awaited Scotland's new education secretary, Jenny Gilruth, must have been overflowing.
However she performs in the post, the former teacher will know the severity of the challenges facing the sector, and the scale of the reforms under way, mean it is unlikely to be plain sailing for her or the many thousands of others who work and study in education.
Scrutiny will be vital, and we will do our part to hold decision-makers and authorities to account.
But we also need help from you, our readers.
Whether you are a parent or pupil, student or lecturer, a nursery worker, teacher, council official or just a concerned citizen, we want to hear from you about the issues affecting your work, lives and communities.
Because, with the fate of future generations at stake, everyone's top priorities should be education, education and education.