Kate Forbes warns politicians could be dealing with the 'catastrophic' impact of Covid on school pupils for 40 years
SNP MSP's remarks came as expert said Scottish school attendance rates are back to 1970s level
Kate Forbes has warned the "catastrophic" consequences of Covid-19 restrictions for younger generations will reverberate through Scottish society for several decades.
The former SNP finance secretary made the remarks as she backed calls for an investigation into the reasons behind a major rise in school absences in the wake of lockdowns during the Covid pandemic.
A report produced by the Commission on School Reform found almost a third of Scottish pupils are missing an average of at least a day every fortnight, rising to 40 per cent in S4, S5 and S6 – a significantly higher rate than during the pre-Covid years.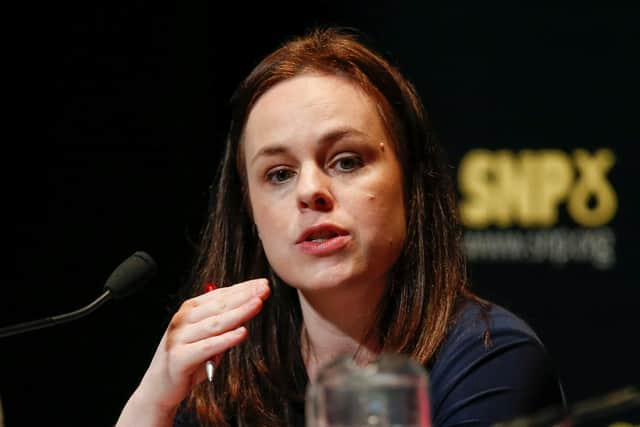 Meanwhile, in the past two years, about 12 per cent of pupils were absent an average of at least one day a week, up from around 7 per cent before the pandemic.
Lindsay Paterson, a commission member and emeritus professor of education policy at Edinburgh University, said the rate of persistent absence outlined in the report "takes us right back to the late 1970s".
During a panel discussion on the research, he said: "What has been happening, perhaps mainly because of Covid, but we can discuss this, is wiping out some 40 years of progress in persuading young people that going to school was worth it."
He said the data suggested Scotland was probably doing "quite substantially worse than England at getting its young people to engage with school".
Carole Ford, a former president of School Leaders Scotland, told the discussion that "erratic behaviour exacerbates the behavioural issues" that have also worsened in schools since the pandemic.
Praising the commission's report, she said: "This is a very critical contribution to what will become a library analysing the generation impact – long-term impact – of Covid. And I think that this reveals something quite profound in terms of how Covid has impacted on our young people.
"We know why we took the measures that we did, but the impact has been catastrophic in some areas. I think the impact on our collective future is determined by what these figures reveal, because how a child learns, the impact of school on their development, on their social abilities, on their skills and so on, on a generational impact, is quite clearly going to shape our economic future and shape the society over the next few years.
"So indeed, we may have a situation where politicians in 20, 30, 40 years are dealing with particular issues as a result of what these figures indicate."
Ms Forbes said she would "wholeheartedly support" a pilot or a deep dive into the figures, because they are "entirely a symptom rather than a cause.
A Scottish Government spokesman previously said: "Recent data suggests that overall absence rates are now similar to average levels seen in previous years – but that there are variations at local level and between year groups.
"That is why the education secretary has asked Education Scotland to undertake work to better understand the current challenges which influence school attendance."
Comments
 0 comments
Want to join the conversation? Please or to comment on this article.