Plagiarism fears have been rising in recent months amid the booming popularity of AI software such as ChatGPT.
There are also concerns that the threat could increase if coursework is going to form a greater proportion of assessments, as is expected in the wake of the Hayward review, which is due to be submitted to Scottish ministers within weeks.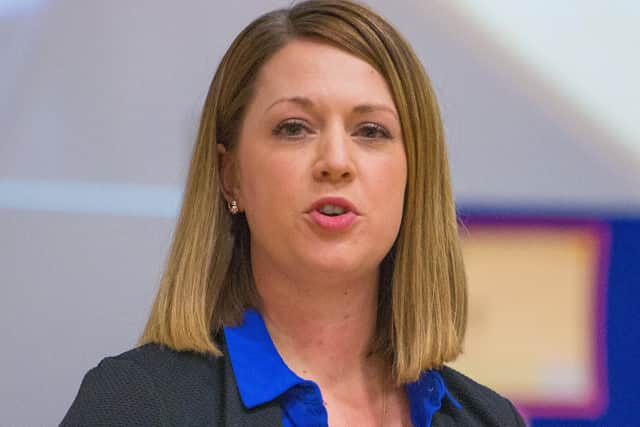 However, Ms Gilruth told Holyrood's education committee last week that the SQA was responsible for operational decisions around qualifications,including policy and guidance on AI.
SQA chief executive Fiona Robertson previously told MSPs that it would be keeping its approach "under review".
Scottish Conservative education spokesman Stephen Kerr said: "Jenny Gilruth cannot pass the buck to the SQA, especially when artificial intelligence could have such far-reaching implications for pupils and teachers.
"AI is incredibly exciting, but as is true for any revolutionary technology, it can also be alarming for some.
"The new SNP education secretary must not shirk her responsibilities.
"She must show leadership by getting involved with this issue and work with the education committee and governments across the UK to ensure that those affected will have confidence they will be listened to."
Barry Black, a postgraduate education researcher at Glasgow University, also criticised Ms Gilruth's letter to the education committee.
"This is a problem now. It's impacting on schools right now and it's increasingly going to become a problem," he said.
"If the government is going to introduce more coursework as part of qualifications, it's pretty incredible that they are not going toprovide leadership on the impact on AI."
Mr Black added: "There's a real potential crisis in the future, putting a lot of stress on teachers. The fact there is no national leadership on the issue is extraordinary.
"This is the education secretary's responsibility. The fact that the SQA is independent doesn't really wash.
"We can't allow any issue that comes up in education to be the responsibility of teachers to sort out."
In her letter to MSPs last month, Ms Robertson said it was still "rare" for pupils to submit work that was not their own.
She said "checkpoints" had been built into the system, including plagiarism detection software, and she highlighted that many exams prevent the use of the internet.
Pupils have also been warned that their qualifications could be cancelled if they are found to have cheated.
Meanwhile, schools, colleges and training providers have also been told they have an "important role to play" in safeguarding thecredibility of qualifications.
Ms Robertson told the committee there would be a need to monitor further advances in technology.
Her comments were backed by Ms Gilruth, who wrote that the need for "amended, or new guidance in this area will be kept under consideration".
However, the education secretary emphasised that the SQA, which she described as operating at "arm's length" from ministers, was responsible for decisions relating to qualifications, including on AI.
A spokesperson for Ms Gilruth said: "The aim of reforming qualifications and assessment is to ensure that all senior phase learners have the best possible opportunity to demonstrate the breadth, depth and relevance of their learning."Ministers look forward to receiving Professor Hayward's final reportthis month. All recommendations will be carefully considered includingthose on coursework and continuous assessment and the ScottishGovernment will respond in due course."In the meantime, if Mr Black has any serious suggestions for theEducation Secretary to consider - be that on Artificial Intelligenceor any other issue - which could help improve our education system forthe benefit of Scotland's young people, then she would be more thanhappy to receive them."