International Baccalaureate latest to review results
The international International Baccalaureate (IB) programme has become the latest qualification to adjust grades issued to students during the coronavirus pandemic.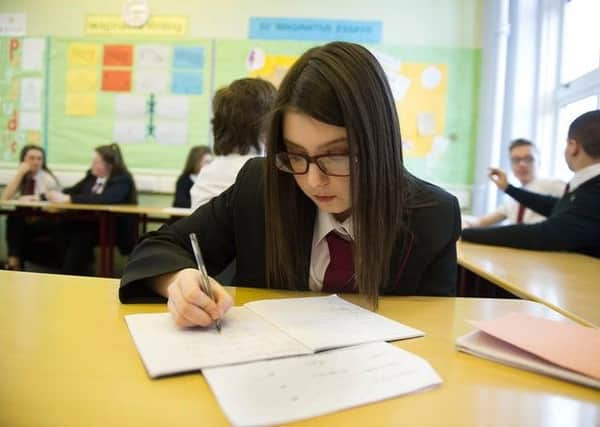 The IB, which is offered only in a small number of private schools in Scotland, including St Leonard's in St Andrews, originally issued grades to school leavers at the start of July - but said today that it would reissue results based on predicted grades and coursework after receiving review requests from 700 schools worldwide.
The decision comes days after Scottish Government apologised to students and agreed to review grades issued to senior pupils whose exams were cancelled this year due to the coronavirus pandemic.
It said: "Following the decision to cancel the examinations, our assessment specialists in collaboration with independent education experts worked to develop a reliable and valid assessment model to award grades. The awarding model used student coursework, school predicted grades and school context for final grade award. The school context was not based on previous cohorts' performance, but instead the relationship between predicted grade accuracy, performance in coursework versus examination components and final outcomes.
"Following the release of results on 5 July we listened carefully to the concerns raised by some schools, students and their families."
It added: "Our review and analysis of the detailed information from schools offered invaluable insights, leading the IB to evaluate and recommend grade adjustments, where applicable, that we believe are fair to all students in the May 2020 session."
No student's mark will be downgraded.