Inside the Dragons' Den-style competition opening doors for young women across Scotland
Students describe life-changing opportunities arising from investment industry initiative
It would be fair to say that places in Scotland like Auchinleck, North Uist, Kingussie and Fort William have not traditionally been synonymous with the high-powered world of investment management.
That could now be changing, however, thanks to a Dragons' Den-style competition that is encouraging young Scottish women to consider a career in what was once considered a male-dominated industry.
Ailey Porter was in S6 at Auchinleck Academy in Ayrshire when a teacher suggested her five-strong Advanced Higher business class enter a team in the first edition of the Growing Future Assets investment competition in 2019.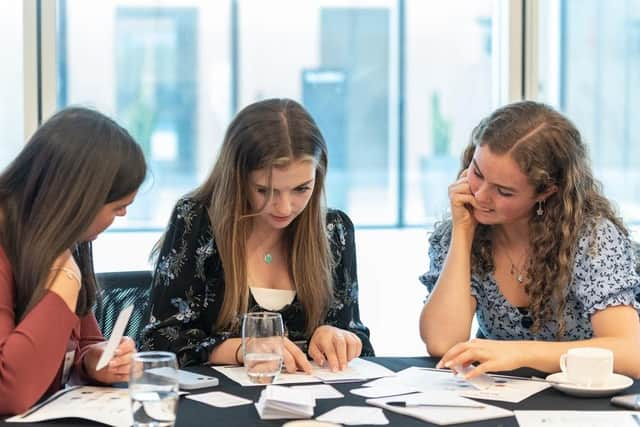 "We were given a crib sheet that had a list of companies on it and we were pretty much told to choose one, and pitch it to us – pitch it as an investment case, tell us why we should invest in it," she told The Scotsman.
"Me and my group were all business students but had never, ever done any finance or investment management, or anything like that at all. Even just knowing the stock market – we knew nothing about it.
"We decided to choose one that we hadn't heard of, so we chose Illumina Inc, and it ended up being a really good company to choose because they ended up being involved in identifying the Covid gene and everything."
The class started the competition while in school in 2019, but ended up having to finish it working remotely on Zoom, following the outbreak of the coronavirus pandemic the following year.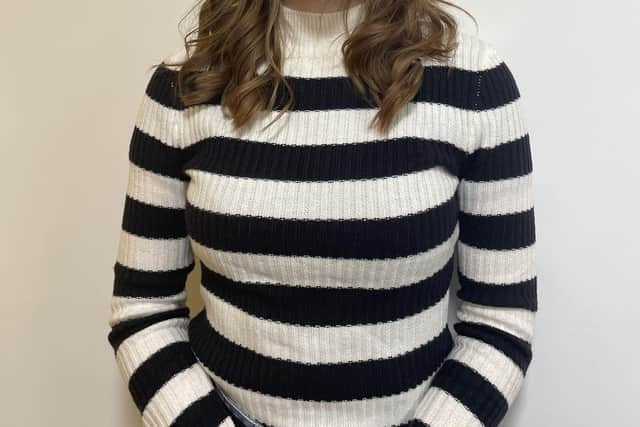 The Auchinleck Academy team won the competition, which is run by Future Asset, a trading name for Didasko Education Company Limited. The initiative is sponsored by finance giants Baillie Gifford, Stewart Investors, Walter Scott, Kennox and BlackRock.
"It was so much fun and so interesting getting an insight into an industry we knew nothing about and the school curriculum didn't cover," said Ms Porter, who is now 21.
"We ended up being given so many opportunities. It opened up so many doors, which wouldn't have been possible if I hadn't taken part in the competition.
"I'm now studying international business with Spanish at Strathclyde University. It massively influenced it. The past two years I've been one of the judges for the investment competition."
The competition now involves 650 pupils in more than 140 teams from around 70 schools, coached by close to 100 mentors from 32 companies.
"I found it on a careers support page – I signed up on the last day you could sign up for it," said Emilie Stewart, now 18, who entered the 2021/22 competition with two friends from Lochaber High School, Fort William.
"We won the senior category for that year. It was amazing. It was a great time as well. They pair you up with an investment mentor. Ours was Amanda Forsyth.
"I think it's a really clever way to get you interested in the industry, just by talking and meeting and hanging out basically with someone who is already there."
Ms Stewart is now studying journalism at Napier University, using skills she developed during the competition.
"One thing that was great about the competition was it just opened that door for me in terms of understanding more about business, understanding more about what investment fund management is, but also giving me that chance to do this massive research project, which I loved," she said.
"I just got carried away with finding out everything I could about the company we had chosen. Part of the reason I chose journalism was because of that research aspect, digging into all this information to make this final big script, which I presented. It was great fun.
"My confidence has improved so much from doing all those presentations, from going to those meetings."
Through the contacts she met at Future Asset events, Ms Stewart has now been offered a scholarship to help fund her studies, via Personal Assets Foundation.
The competition, which was most recently won by a team from Kingussie High School, not only open doors for the school pupils taking part, but can also help their mentors as well.
Kirsty Maclean, 24, made her way into the world of finance via a different route.
In 2021, she became a client reporting analyst at Walter Scott, one of the supporters of Future Asset, where she would meet the pupils taking part in the competition.
"I was asked if I could help out, just chat to the girls," she said. "I went along and the girls got the chance to share their experiences in the competition, and for me, to share my experience within the industry, and how I got there.
"Afterwards, some time later, I received an email asking if I wanted to be a mentor myself. I thought it seemed like a really great opportunity to get involved with it."
Last year, Ms Maclean was a coach for a team from the Borders.
"I helped them prepare a stock pitch for that company, which has actually helped me – now I'm working on my own stock pitch," she said.
This year she is mentoring a team from her old school in the Western Isles, Sgoil Lionacleit.
"It's a small world, my mum works in a primary school and taught a couple of the girls," she said. "Growing up I had no idea what the investment management industry was. It's unlikely people from the Hebrides will have connections to people working in this industry.
"I think this is something that I would have really benefited from in high school, which is why I was keen to take part in it. I think it's just really beneficial for them to abandon any misconceptions they have about the industry, or the people who work in it."
Comments
 0 comments
Want to join the conversation? Please or to comment on this article.