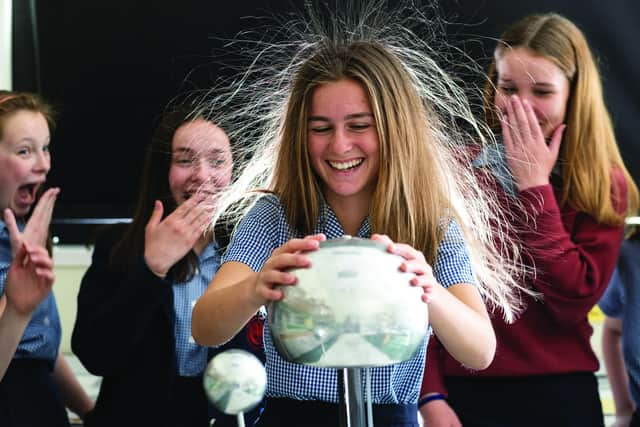 Qualifications National 1, 2, 3, 4 AND 5, Highers, co-ed, day pupils
Dunedin School is a "second chance" secondary school, providing the highest standard of learning services for young people outwith mainstream education.
With a history dating back to 1979, Dunedin's main concern is to continually care for each individual by providing structured, yet flexible, learning opportunities within a safe and supportive environment.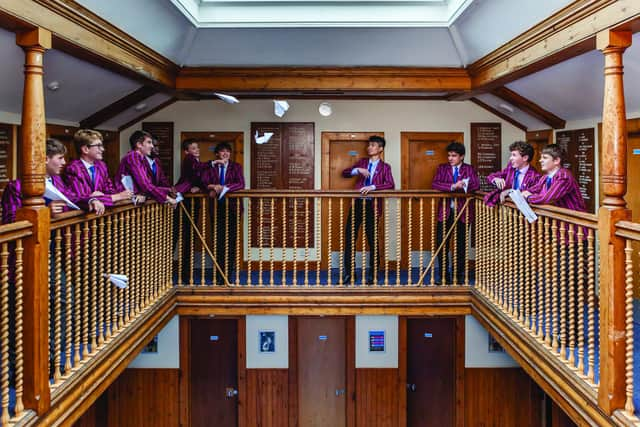 In S1 to S3 pupils follow a broad, general curriculum, based around the principles of the Curriculum for Excellence. From S4 onwards, pupils begin to work towards National Qualifications. A stimulating range of non-examinable subjects include cookery, life skills, sport and current affairs.
Every pupil has access to instant and constant support. While each young person is cared for by all staff, the school operates a tutor system that allocates them to a particular member of staff who is responsible for their overall pastoral care.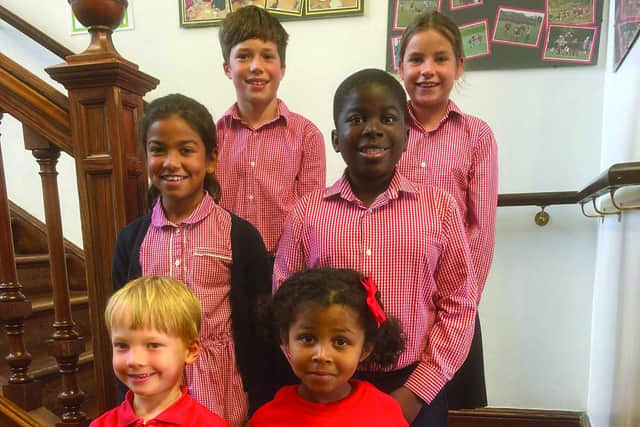 Boarding and day pupils, girls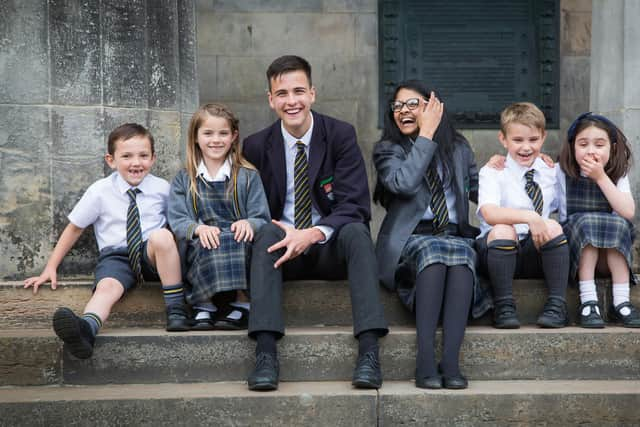 Qualifications Higher, Advanced Higher, Nationals, GCSEs, A-levels
At St George's we believe in a "Yes Mindset". It's the quality of individual attention and expertise in teaching girls that make a difference. Situated in the heart of Edinburgh on a spacious parkland campus, St George's is the perfect haven for girls to flourish and discover their passions and talents.
Our "YES SHE CAN" approach, embodied in the abundance of strong female role models and the range of opportunities on offer, helps inspire.
Our academic curriculum is a unique mix of GCSEs at 16, followed by a flexible mix of Highers and Advanced Highers in S5 and S6. The academic rigour and flexibility that this blend offers ensures breadth while developing the valuable study skills and work ethic for the global workplace.
Energy, curiosity and intelligence characterise St George's students. Find out more at our forthcoming September Open Days. Book online.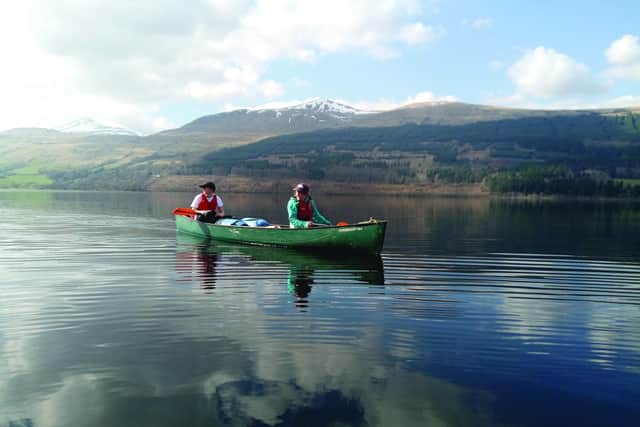 Co-ed, day pupils and boarding
Qualifications GCSE, A LEVEL, IB
A place to live. A place to learn. A place to grow.
"Our students will leave the school knowing themselves, looking out for others, capable of thinking critically, and ready to make a positive mark on their rapidly changing world. They will be bold and visionary yet compassionate; they will possess a global perspective and be ready to embrace the opportunities of the future." Helen Harrison, Head.
Visit Fettes on Open Day to discover what it might be like to join the Fettes Family for yourself.
We offer our students the opportunity to make the most of their talents, challenge themselves, and gain a wealth of new experiences in a happy and encouraging environment.
Fettesians are curious, creative and kind, and we maximise their full potential by affording them all the opportunities that a boarding education can offer, whilst ensuring the highest level of care.
Fettes is proud to have been awarded the top inspection grade of "Excellent" for every pastoral care inspection since March 2012.
Academic excellence is at the heart of the school. This year saw some superb exam results which reflected talent and a commitment to hard work from our students and dedicated inspirational teaching from our staff.
Fettes College offers "a full-boarding experience" with all senior school students – day and boarding – being part of a boarding house. At Fettes, these places are central to our lives; the day doesn't end at 4pm, and the weekends are full and vibrant. We love our day students; every opportunity is completely open to them, but a full-boarding ethos is at our core.
Lifelong friendships are made, trust is engendered and loyalty forged.
One student said: "I look back on the sense of community and togetherness that the house system fostered in each of us, and appreciate how lucky we were to grow up in such a fun and thriving environment."
A plethora of superb facilities are also available to students on the 100-acre campus. As well as spacious modern classrooms and superb pitches for sport on-site, other examples include a climbing wall, 25m swimming pool, fives courts, Olympic standard waterbased hockey Astro pitch, mountain biking tracks, Fettes Radio studio and a fantastic new Low Ropes course.
The latter provides a unique challenge to develop leadership skills, trust, and learn the importance of working as a team. Fettes is one of the UK's pre-eminent co-ed boarding schools, renowned for academic excellence, sector-leading pastoral care, all-round education and a true sense of community.
A Fettes education matters; our students aim high and give back.
Haddington, East Lothian,
As East Lothian's only independent primary and nursery school, pupils at The Compass School in Haddington enjoy a comprehensive academic curriculum, together with sporting activities and a wide range of co-curricular activities.
The Compass caters for pupils from the age of four, but it welcomes children at all stages up to the age of 12. With an average class size of 18, pupils here receive individually-tailored attention.
In ensuring that from the earliest stages our children enjoy the very best experiences, we are one of the only nurseries in the area with a dedicated full-time primary teacher.
The school has been consistently awarded "excellent" in every aspect of its provision by the Care Inspectorate, reflecting the quality and standards of care and nurturing its pupils enjoy.
Our friendly and caring environment ensures that children here feel secure and happy, allowing them to flourish.
The High School of Dundee
Qualifications National 5, Higher and Advanced Higher
Our focus is on enabling every pupil to achieve their full potential. Our goal is to identify the interests, talents and ambitions of each and every one of our pupils, and to equip them with the tools and skills to achieve and exceed their ambitions.
We realise that now – more than ever – our young people need support to help them thrive in our ever-changing world .
As well as ensuring that we develop creativity, resilience and confidence in our pupils, we prioritise listening to their concerns and responding to their needs.
In the primary years at the High School of Dundee, our teachers focus on developing the core skills, such as English and maths,
which are crucial to every young person's learning. The focus is also on making learning fun, engaging and wide-ranging.
Children also receive teaching from our secondary school teachers in multiple subjects, providing a real head start.
Choice is paramount. In S3, our pupils continue to be able to choose eight subjects, while in S5 they can select from 25 subjects at Higher level. At Advanced Higher, 23 subjects are available and our S6 curriculum is designed to provide our pupils with the life skills they need as they step out into the world.
The High School of Dundee is determined to look out, build partnerships and innovate to benefit our pupils. For instance, our new S1/2 Enterprise Skills course allows pupils the chance to work on real-world projects with local businesses, building core skills which the youngsters can apply to all their subjects and, in turn, their chosen career paths.
To ensure that our pupils have relevant experience of emerging technologies in such a fast-paced world beyond school, we place particular focus on STEM subjects.
Each year, many of our pupils are successful in securing places on high-tariff courses. Exam results are – of course – important, but they are a part of the wider, ongoing learning journeys which we commit to take our pupils on.
Oxford or Cambridge may be the goal for some, but not for others. Traditional academic courses may be the passion for some but, for others, emerging areas of study or exciting new fields of work may be the goal.
We are committed to nurturing and supporting every one of our pupils to realise their potential and follow their dreams. And, with a vast co-curriculum in place, the opportunity to discover new talents and interests extends far beyond the classroom.
We accept new Nursery, Junior and Senior entries throughout the year, and tours and taster days are available.
Qualifications National 4 and 5, Highers, Advanced Highers, The Peter Jones Enterprise Academy offers BTEC certificate in Enterprise and Entrepreneurship
Morrison's Academy is the only all-through, independent day school in Perthshire for boys and girls.
With Nursery, Primary and Secondary on one campus, Morrisonians enjoy the benefits of an all-through school, with continuity of learning, a seamless and evolutionary educational journey, and strong relationships with peers and staff.
The staff at Morrison's Academy understands that every child is unique and has their own set of talents waiting to be nurtured and developed. The school expects a lot from its pupils and is academically selective.
Morrison's Academy follows the Scottish Curriculum for Excellence and is renowned for outstanding academic results. However, the school understands that for young people to be successful and thrive, the ability to communicate, work with others, problem solve, persevere, be curious and innovate are essential meta-skills in the ever-evolving 21st-Century workplace.
As an independent school, Morrison's Academy has bolstered its curriculum to develop those skills through bespoke programmes and co-curricular activities.
Morrisonians from Nursery to S6 all experience the "Golden Thread" subjects. These are outdoor adventures and activities, music, art, sport, STEM, enterprise and the unique Learning for Life programme.
In Nursery, Morrisonians can be found in the school's Games Hall doing gymnastics with the PE staff or singing their hearts out with their music teacher.
In Primary, pupils enjoy outdoor adventure days in the Perthshire hills, lessons in the STEM Suite with their dedicated STEM teacher experimenting and coding, and time in the art studios, designing and creating.
In Secondary, pupils are busy with the Peter Jones Enterprise Academy – Morrison's Academy is the only School in Scotland with this programme – developing business and entrepreneurial skills.
The school's former pupils are not only doctors, lawyers and accountants, but entrepreneurs, Olympians, musicians, costume designers, as well as leading lights in the worlds of digital technology and engineering.
The school's approach to enhancing academic programmes, with experiences which challenge, inspire and broaden their pupils' horizons, clearly works.
Morrison's Academy has community at its heart. As a day school, made up of local families, community events are plentiful. Morrisonian families are vibrant, friendly and welcoming. Saturday morning bacon rolls while watching sports, Parent's Association events, ceilidhs and summer balls, cycling groups, tennis training, parent-and-child hockey nights, family pitch and putt sessions, and more, makes Morrison's Academy truly a school for all the family and all within an hour of the Central Belt.
Morrison's Academy ensures that whatever year group your child joins, they will be prepared, confident, and – most importantly – happy as part of the wider Morrisonian community.
Contact Catriona Elliott, admissions registrar, at [email protected] or on 01764-653885, to arrange a visit, or join our next open morning on Saturday, 24 September.
Co-ed, boarding and day pupils
Qualifications International Baccalaureate PYP, MYP, CP, DP, plus GCSEs and IGCSEs
St Leonards is an independent, co-educational boarding and day school situated on a leafy campus at the heart of the university town of St Andrews.
The school is just the right size – small enough for each pupil to be known by name, yet big in ambition and with a wealth of curricular and co-curricular opportunities which prepare pupils Ad Vitam ("For Life").
St Leonards follows the globallyrecognised International Baccalaureate curriculum, praised by students, parents, and university admissions officers for its focus on deepening learning, offering wider subject options, and enriching minds, from Year 1 up to Year 13.
The values of the IB Learner Profile underpin the ethos at St Leonards, and pupils are encouraged to be principled, caring, open-minded, knowledgeable, reflective and internationally-minded – as well as balanced inquirers, thinkers, communicators, and risk-takers.
A vibrant programme of extra-cirricular activities opens doors to music, drama, dance, languages, films, arts and crafts, and a whole host of team and individual sports, including hockey, rugby, lacrosse, swimming, and running.
St Leonards' leading six-tier Golf Programme is delivered in partnership with the St Andrews Links Trust, giving pupils access to state-of-the-art practice facilities and tracking technology, as well as world-famous golf courses.
Pupils also benefit from a stimulating calendar of talks and lectures, with guest speakers from the University of St Andrews and other top UK and international institutions, and a welldeveloped programme of outdoor learning – bushcraft, beekeeping, gardening and Beach School are at the heart of our junior curriculum in Years 1-6, and this love of the great outdoors continues up through the school.
Community projects, too, are central to school life at St Leonards – pupils of all ages are encouraged to broaden their horizons, build relationships with the wider community, and make a meaningful difference.
Full, flexi, and weekly boarding is available from the age of ten, while the school's day bus service covers Fife, Perthshire and Tayside, including Kirkcaldy, the East Neuk, Perth, Dundee and Leuchars.
Boarding at St Leonards is rooted in Scottish tradition, yet global and progressive in outlook, continually adapting and evolving to meet the needs of today's young people.
Thanks to an ambitious £5 million refurbishment programme over the past five years, the school's boarding houses offer a comfortable, stylish "homefrom-home" feel, and are equipped with state-of-the-art kitchens and spacious communal areas for fun evening and weekend activities.
Study bedrooms are modern and homely, with some rooms offering views over the school playing fields to the sea beyond.
Together, the inspiring curriculum, the breadth of co-curricular activities and the exceptional pastoral care make a St Leonards education truly unique, and ensure that its pupils leave equipped with the skills to succeed in today's ever-changing world.
Qualifications National 5, Higher, Advanced Higher
Wellington School is a day school for girls and boys at any stage in their educational journey. With three impressive turreted buildings overlooking the sea, it offers the best possible start in life through excellent teaching, high-quality pastoral care and a rich choice of extra-curricular activities.
Pupils choose eight National 5 courses in S3 and S4, before studying five Highers in S5. They can then access a range of 17 Advanced Highers. Wellington is proud to maintain excellent academic records at all levels.
A particular strength is the smooth transition between junior and senior stages. P7 pupils spend half their academic time with Senior School teachers, preparing them for progression.
The importance of extracurricular activities is never underestimated at Wellington, from choral singing to netball, debating to gaming.
For admissions enquiries, or to arrange a personal tour or taster day, contact our Admissions Registrar on 01292 269321, or email
Qualifications National 5, Highers, Advanced Highers
George Watson's College provides a world-class education for children from preschool to Senior 6.
We encourage pupils to develop a love of learning through an inspiring curriculum and an extensive and inclusive enrichment programme, which are underpinned by the four values we live by – aim high, be kind, join in, and respect all.
Our school is a place where pupils have the freedom to thrive, explore, perform, and grow, giving them the opportunity to discover their own limitless potential.
All ages learn and play on the same 52-acre campus in Edinburgh, with sports facilities, music and art schools, drama studios, and a technology and engineering building, and more.
We offer pupils one of the widest extra-curricular programmes, plus the opportunity to travel internationally during their time with us, along with a broad range of learning experiences outside the classroom.