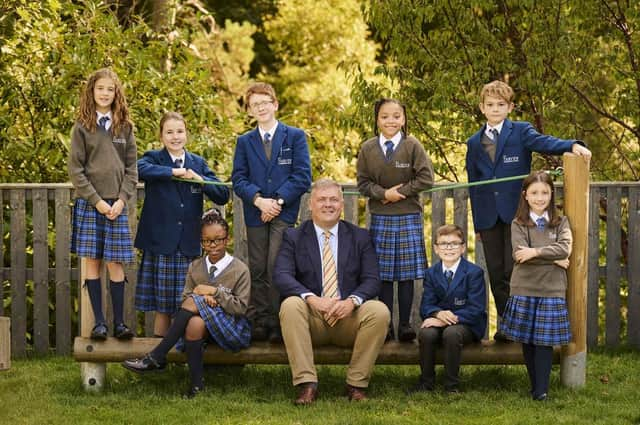 Five exclusive open days have been arranged for the group with tours taking place at Imperial College London, University of Edinburgh, University of Strathclyde, University of Glasgow, and University of St Andrews, recently ranked the UK's top university in The Guardian University Guide 2023, ahead of Oxbridge for the first time.
Arranged specifically for Year 11 Fairview students aged 15-16, equivalent to fourth year, the personalised tours will offer insight into a multitude of subjects from business and law to medical and engineering.
Additional places on three tour days have been opened up to fourth-year students outside of the school; The University of Edinburgh on 24 May; students will learn about Medicine and Engineering; University of Glasgow and Strathclyde University on 25 May; students will explore Business Law, Engineering, Accounting & Finance, Computing Science Business, Electronic & Electrical Engineering, Pharmacy, and Psychology; the University of St Andrews on 26 May; students will learn about the Admissions process and Medicine. Travel and lunch is included for all three days and places can be reserved online by contacting [email protected].
At the University of Edinburgh, the group will be taken on a tour of the Anatomical Museum and unique hands-on sessions will be delivered at both the Medical School and in the Engineering department, including 'Build a Skeleton' sessions in the Anatomy Teaching Laboratory as well as engineering and science activities, providing them with an exclusive experience not usually offered at public open days.
The tour will be led by Senior Lecturer in Clinical and Surgical Anatomy at the University of Edinburgh, Dr Ross Alexander Jones, co-ordinator of the Regional Anatomy Programme for Core Surgical Training at the NHS Scotland Deanery and Professor of the Wade Programme in Surgical Anatomy at the Royal College of Surgeons of Edinburgh.
Dr Alexander Jones said: "I'm passionate about improving surgical training, which I believe begins by inspiring and guiding prospective surgeons on the right path from the very early stages of their educational career."
"Giving these young students the opportunity to see the facilities, get a taster for what's involved in a surgical career, and even provide them with some hands-on experience in the Anatomy Lab, will make all the difference to them when it comes to choosing and pursuing a career path. That may either be in providing clarity on whether or not this is the right path for them, or it could just give them the motivation required to pursue their passion."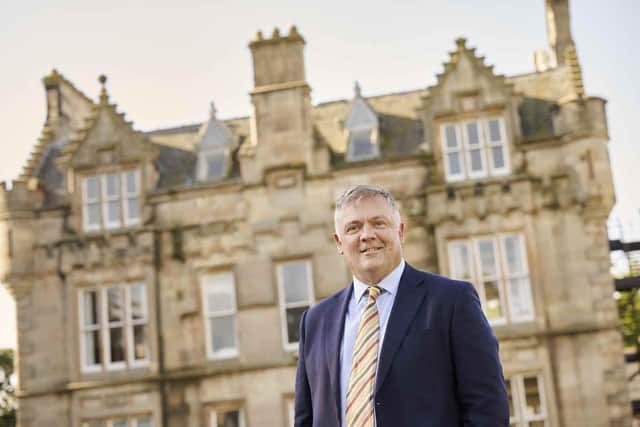 Hosting the students on the school's campus near Stirling, the University Expedition will be an opportunity for both Fairview Bridge of Allan and Fairview Malaysia students to make lasting connections with their international peers while exploring some of their options for further education, helping guide their educational direction in their final school years, ahead of making final subject choices.
To showcase the best of the UK's history and culture to the visiting students, in addition to university tours, a programme of events has been designed including ceilidh dancing, the Changing of the Guard Ceremony at Buckingham Palace, Clink Prison Museum, London Mithraeum, and the Natural History Museum.
Fairview International School, Bridge of Allan offers a holistic learning experience to children aged 5 to 18, through the world-renowned IB learning framework. The IB programme is an internationally recognised qualification with a worldwide standardised curriculum, permitting students to transfer freely from one school to another in any country in the world. The school's mission is to nurture inquiring, knowledgeable and caring young people who will help create a better and more peaceful world through an education system that builds intercultural understanding and respect.
David Hicks, Fairview International School, Bridge of Allan Headteacher, said: "We are excited to welcome students from our sister school in Malaysia later this month, helping them prepare, along with our own Year 11 students, to make some defining choices at this pivotal point in their education, ahead of choosing which subjects they will study for the remainder of their school years. Open days are a fantastic way for our students to explore their options for further education and gain a deeper understanding of which university course they would like to pursue."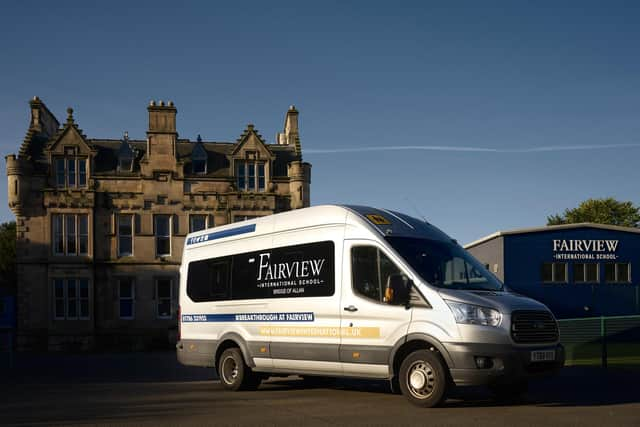 "Alongside gaining a first-hand view of the university experience, the expedition is a fantastic opportunity for our students to develop international-mindedness through global interactions and experiential learning, putting into practice the learning and teaching styles in which we operate while forming relationships and sharing experiences with their international peers."
There has never been a better time to consider an IB education as recent research has found that IB diploma students are three times more likely to enrol in a top 20 HEI than the equivalent A level and 40% more likely than matched A level qualifiers to obtain a first- or upper second-class honours degree. Fairview International School formed in Malaysia in 1978, and is ranked in the top 2% of global international baccalaureate IB schools, receiving a consecutive average of 37.3 points, the DP equivalent to AAAA at Scottish Advanced Higher Level. Fairview is committed to helping every student reach both their personal and academic goals, preparing them not only for further education but for life.
Fairview is known to be among the world's best-performing private schools delivering the IB, with a proven track record of graduates consistently achieving a pass rate of 100 per cent. Fairview Bridge of Allan's global connections and diverse student body, parent community and faculty provide exceptional universal learning opportunities to families based in Central Scotland.
Fairview is offering 10% off tuition fees for students that enrol before 30th June. To find out more or to book a place on one of the University tours, contact the admissions team on [email protected].