Education Scotland: Scottish schools focused on boosting attendance in wake of post-pandemic slump
Examples across the country have been praised by education leader
Schools across Scotland are putting in place measures to try to boost attendance in the wake of the pandemic.
Graham Hutton, general secretary of School Leaders Scotland (SLS), said it was vital to encourage youngsters back, and to engage them when they are there, through the curriculum and teaching.
He was speaking after a significant slump in attendance across the country was laid bare in a report last month by the Commission on School Reform.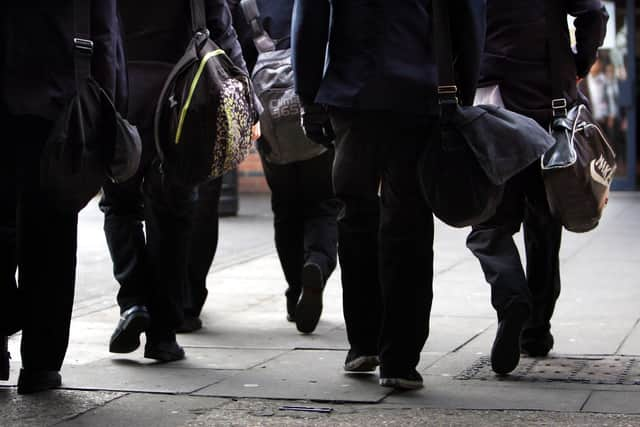 The Scotsman has today highlighted efforts to reverse the trend at Craigroyston High School in Edinburgh.
Mr Hutton said: "I think there is a growing awareness that the pandemic and the lockdowns had a detrimental effect on young people's mental health and their attitudes towards school.
"I think a lot of schools are addressing this, and I'd praise Craigroyston because I had heard through the grapevine how they were doing things.
"I think all schools are doing their very best to encourage pupils back into school, and also to ensure that when they are in school, they are engaged.
"That means looking very carefully at the curriculum that's on offer and how the teaching is done."
As well as Craigroyston, a successful initiative at Kinross High School in Perth and Kinross has also been praised by education chiefs.
At the school, attendance has increased, from a yearly average of 88 per cent, to 93 per cent in term four last year.
The success was put down to a decision to employ three pupil care and welfare officers, focused on attendance and timekeeping.
Comments
 0 comments
Want to join the conversation? Please or to comment on this article.