Education Scotland: Huge consultation hears widespread pleas for 'urgent' funding to support ASN pupils in Scotland's schools
The National Discussion document calls for more staff and a resources review
A major new report into the future of Scottish education has called for "urgent" investment to properly support pupils with additional needs.
Pleas for extra resources were widespread during a new "National Discussion" study, which reached 38,000 people, including 26,000 pupils and students.
The authors, Professor Carol Campbell and Professor Alma Harris, said some of the experiences they heard during their research were "deeply concerning and troubling".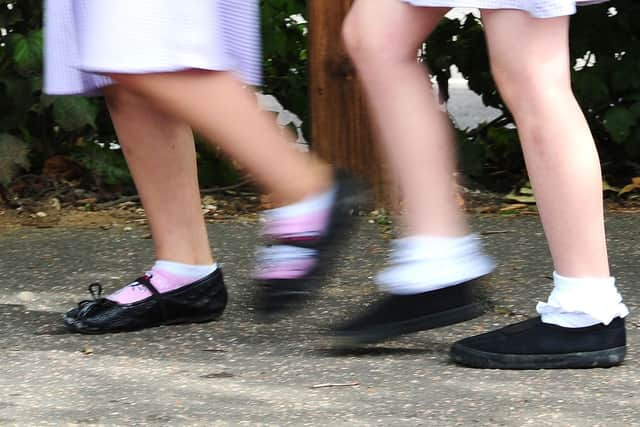 Concerns were linked to the use of exclusions, experiences of violence, suicidal thoughts, bullying, harassment, discrimination, anxiety, stress and ill-health.
The responses were also "clear" there were "currently insufficient" resources, including staffing and specialists, to fully support all children and young people's individual needs.
More than a third of pupils in Scotland have additional support needs (ASN), following recent improvements in identification and awareness, and a lack of support has been linked to the recent rise in classroom violence.
Pupil Equity Funding (PEF) is described in the study as "innovative", but there are concerns it is temporary and time limited funding.
The National Discussion report said: "While there are current budget constraints and austerity, there is an urgent need to review and improve approaches to ensuring adequate, secure and sustainable funding to provide staffing, specialists, and necessary resources to fully achieve the aspirations of meeting individual needs and an inclusive system."
During the consultation, one teacher described the various different additional support needs that 12 of the 30 pupils in one of her classes had.
"I know exactly what support each child needs, but can't split myself 30 ways to give them the individual attention they all need to be able to thrive," the teacher said.
The need for a "national discussion" to establish a renewed vision for the future of Scottish education was recommended by the Muir Review last year. It has now offered a new "vision" that puts young people at the heart of education in Scotland, emphasising "all learners in Scotland matter".
All pupils should also be "supported in inclusive learning environments which are safe, welcoming, caring and pro-actively address any barriers to learning and inequities that exist or arise".
The report, commissioned by the Scottish Government and council umbrella body Cosla, said the "guiding values" of the education system should be that it is "ambitious", "inclusive" and "supportive".
Education secretary Jenny Gilruth said: "The central message of the report, that all learners in Scotland matter, will now be the guiding vision that underpins our programme of education reform.
"I am grateful to everyone who took part, including the schools, community groups, local authorities and third-sector organisations that hosted events.
"This vision is the starting point as we look to the future. The challenge for all of us in Scottish education now is to work together to make this vision a reality."
The SNP minister also said support staff investment was at record levels.
Stephen Kerr, Conservative education spokesman, said: "Warm words about reform won't pull the wool over the public's eyes – the SNP have presided over 16 years of failure in education, and we need to see urgent action now to combat this chronic decline."
Comments
 0 comments
Want to join the conversation? Please or to comment on this article.