Edinburgh University students speak of 'hurt' after six months without degree results
Students at the University of Edinburgh have still not received degree results six months after handing in final assignments.
Around 2,000 students at the university were among those across the country forced to graduate without results this year due to a marking boycott by the University and College Union (UCU).
Some students have since received results, while many still have 10,000-word dissertations and exam papers unmarked, which were handed in from April onwards, meaning their degree classifications have not been confirmed.
Hester Dewhurst, a German and linguistics student who graduated without a result in July, said: "I worked so hard to complete my final assignments, but six months later my dissertation has not been marked and I haven't been awarded a degree.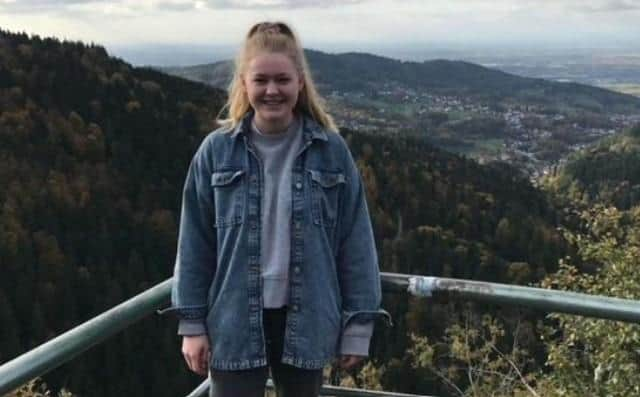 "I used to recommend Edinburgh to everyone, now I take care to warn people that the university simply doesn't care about its students."
Dewhurst, 22, from Wiltshire, said the university's management had not helped to resolve the dispute between employers and the UCU, which represents more than 120,000 staff at universities across the UK.
Earlier this year, Edinburgh students were told to shush as they chanted "pay your workers" at one graduation ceremony, in a show of support for staff who were campaigning for better pay and conditions.
The union called off the marking boycott in September without reaching a new agreement with employers.
Millie Lord, 23, left Edinburgh with an unclassified degree because out of all assignments that contributed to her final grade, only two essays had been marked.
Lord, from Oxfordshire, said: "The university had a choice to engage with striking staff and work for a better university, but instead it chose to sacrifice its students in search of more profit.
"I am so hurt and frustrated, and this entire process has made me feel like four years of study were a waste of time and money."
Lord added: "It is utterly ridiculous that Edinburgh is trying to normalise students leaving university with no qualifications, and this has had a massive impact on my mental health."
The student said leaving university without a confirmed degree result had put her at a huge disadvantage during job application processes.
International students who finished their studies at Edinburgh this year were told if they had not received confirmed results, they would have to return home to re-apply for their visas to continue onto further study in the UK.
Eloise Saggers, 22, had her degree awarded in late September, over two months after her graduation ceremony.
Saggers, from London, said receiving her degree in this way was anti-climactic after four years of hard work.
"I feel like the boycott is one symptom of a much larger problem in academia, because some humanities and arts degrees are now being labelled as 'low value' by the government and are at a threat of being removed entirely," she said. "This is a very narrow minded idea of what education is for."
A spokesperson for Edinburgh University said: "As of October 13, 85 per cent of undergraduate students from the graduating cohort of summer 2023 have received their final degree awards.
"We have communicated directly with those still awaiting their results that we aim to provide final decisions on degree awards from the week beginning November 13."
Comments
 0 comments
Want to join the conversation? Please or to comment on this article.