Students at Edinburgh University are abandoning plans to continue their education after being left "demoralised" by continuous disruptions during their degrees.
Three undergraduates in their final year told The Scotsman their spirits and hopes had been "broken" by their experience at the university, with management's response to a staff marking boycott being the latest "massive slap in the face".
It comes as a new study reported international students were worth £4.75 billion to Scotland's economy.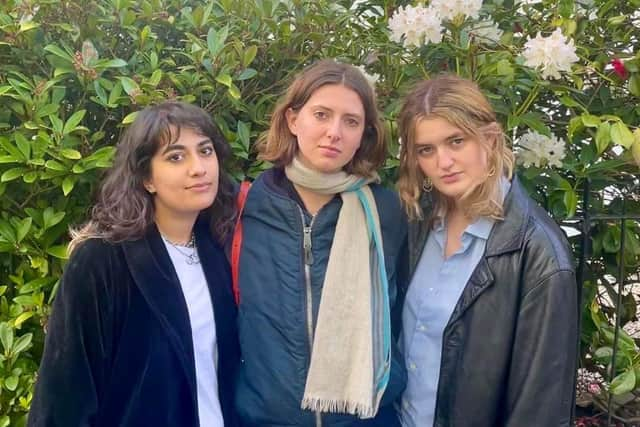 Management at Edinburgh University has been coming under fire over its response to UK-wide industrial action by staff. The Scotsman revealed last week that about 500 academics had written an open letter condemning contingency plans that were being considered by bosses, amid fears degrees could be awarded without taking account of major work, such as dissertations.
The impact of the uncertainty has now been laid bare by three English literature students, who have chosen to speak out about their time at the university.
Grace Payne-Kumar, Elsa Pearl and Lula Ashdown started in 2019, before facing a series of disruptions to their education since the Covid-19 pandemic.
All three said they had planned to enrol for postgraduate studies, but had changed their minds as a result of their experiences.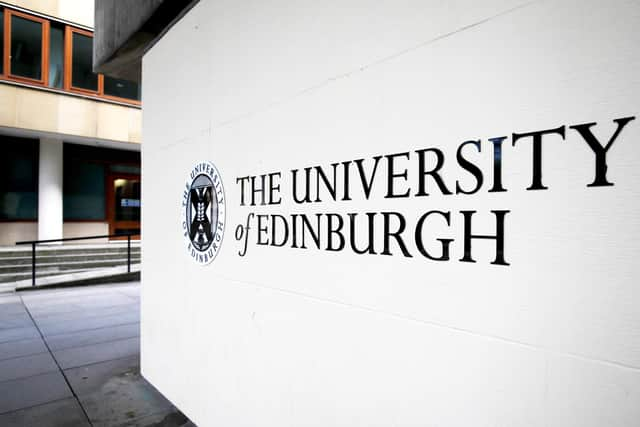 "Personally I feel like it has definitely ruined the academic side of it for me," said Ms Pearl, 23.
"I love Edinburgh, I love the city, I love the friends I've made and met here. But personally, I thought I would probably go on to do a Masters, but now I've 100 per cent been put off, definitely."
Ms Payne-Kumar, 24, had previously considered a career as a lecturer. However, she is unlikely to pursue that option now.
"It does not seem like a viable career path any more, very unstable," she said. The students, who are supportive of staff demands for better pay and conditions, say they have been "kept in the dark" by the university about its response to the boycott.
Ms Ashdown, 22, is a student representative for English literature. She said: "I've got loads of worried students emailing me with their concerns, but the university hasn't communicated anything about what they are going to do.
"The teachers we've had have been absolutely incredible at this university. They care so much.
"All the extra stuff they do – when they meet with you and they respond to all your emails, the extra research for your dissertation and stuff like that – it's absolutely incredible and the fact they don't get paid for any of that is just absolutely insane. It's really demoralising to see."
Ms Ashdown and Ms Payne-Kumar pay the full tuition fee bill faced by students from the rest of the UK, capped at £9,250 per year, while Ms Pearl said she paid discounted European fees.
Speaking about the disruption faced by students in recent years, Ms Ashdown said: "In second year we had one tutorial every other week. This year we are paying £9,000 and have four contact hours a week, which has been cut down massively by strike action, and now our work isn't even getting marked."
Ms Pearl said: "It really feels pointless and just like we've been swindled. There have just been so many things now, it's like they've broken our educational spirit."
She added: "With everything we've been through, to then not be given a degree that we were promised, when we were promised it, just feels like a massive slap in the face."
Ms Payne-Kumar agreed, saying: "They've really broken our hope as well, to want to learn more, because it just doesn't seem, at least in this country, that there is any way to genuinely be supported in that by universities. It's really demoralising."
Edinburgh University has said all students' assessments and work, including dissertations, will be read and marked, but suggested this could be delayed.
The students said they hoped to graduate on time, with any delays potentially impacting on employment opportunities or hampering the ability of friends and classmates to apply to other universities for postgraduate studies.
A university spokeswoman said: "The university has robust measures in place to reduce the impact of industrial action and we are making every effort to provide results, degree award outcomes and progression decisions to students by the published timelines. Marking and returning marks on assessed work is being treated with the highest possible priority.
"The marking and assessment boycott is part of a national campaign. At Edinburgh, the boycott is being taken by a small proportion of staff in some academic areas.
"Additional measures are being implemented across higher education institutions to ensure students' ability to learn, progress and graduate is not compromised, while maintaining academic standards."
Meanwhile, new data has underlined the economic contribution of international students in Scotland. The study was published by Universities UK International (UUKi), the Higher Education Policy Institute (HEPI) and Kaplan International in collaboration with London Economics.
Even when accounting for the estimated £536 million impact on public services, the economic benefit of hosting international students was put at £4.2bn.
Professor Andrea Nolan, convener of Universities Scotland's international committee and principal of Edinburgh Napier University, said: "This important report makes clear the vital contribution international students make to Scottish society and to our economy.
"The striking element of the report is the findings demonstrating the benefits international students generate across the whole of Scotland. We must also acknowledge the important role that international students play, not just through their economic contribution, but in diversifying and internationalising our campuses and communities at a time when retaining an international outlook is more important than ever.
"It is vital that we value their contribution to Scottish society and continue to provide a warm and inclusive welcome for all those choosing to study in Scotland."