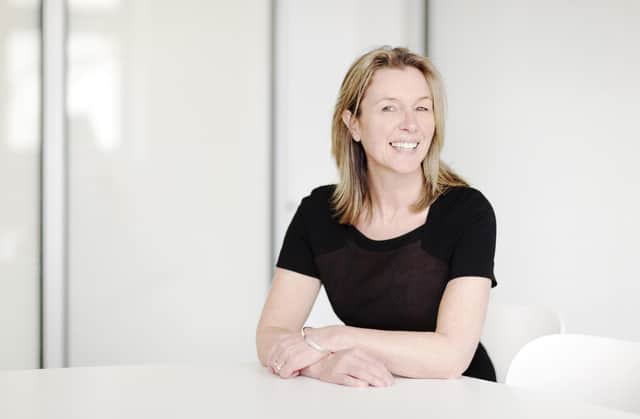 Scotland's capital college welcomes top construction students and apprentices for national WorldSkills UK finals
It showcases Edinburgh College's superb construction facilities, and flies the flag for Scotland.
Audrey Cumberford, the Principal and CEO of Edinburgh College, spoke to the Scotsman and explained more about this prestigious event.
This week, Edinburgh College will welcome hundreds of competitors and visitors to its Granton Campus, for the WorldSkills UK National Construction Finals run in partnership with the Construction Industry Training Board (CITB). The event will see top students and apprentices from colleges and training providers across the UK's four nations compete in disciplines including Bricklaying, Carpentry, Joinery, Landscaping, Painting and Decorating, Plastering, Roofing, Tiling and Stonemasonry.
"As Scotland's Capital College, we're proud to have been selected as one of six colleges across the UK to host the finals, which take place in over 60 disciplines from Construction to Engineering and Digital through to Hospitality, and we're opening our doors to an audience of local school pupils and fellow students, as well as representatives from a wide range of employers and stakeholders," said Audrey. "The event will give us the opportunity to showcase not just the talents of some of the nation's most skilled students and apprentices, but also the state-of-the-art construction facilities we have at Edinburgh College, which hundreds of our students benefit from each year. As the only Scottish host, we're flying the flag and are excited to shine a light on the talents of the competitors."
Training for a career in construction
"Our aim in hosting the event is not only to provide a much-needed stage to showcase the exceptional talent that already exists in colleges, but to inspire the next generation to consider careers in the construction trades and play our part in ensuring the construction workforce of the future is more diverse," she said. "To that end, alongside the competition, we have a series of interactive events and activities aimed at giving local school pupils insight into careers within the sector. The event will build on work the college is already doing with local schools on engagement programmes designed to reach pupils at an early stage, and aiming to address the gender-imbalance which is so often apparent across building sites up and down the country."
WorldSkills UK competitions put technical and vocational education centre stage. They offer a platform for apprentices and students to thrive and to feel connected to a global community focussed on developing world-class, industry-relevant, skills. Audrey said: "Competitions are a mechanism not only for celebrating excellence in technical and vocational education – but for encouraging continuous innovation and improvement. Designed by industry experts, competitions assess students' knowledge, practical skills and employability attributes against standards that are benchmarked against international best practice."
"This commitment to excellence (not just competence), that is at the heart of WorldSkills UK, can play a huge part in empowering learners and helping colleges fulfil their role as key economic anchor institutions in the regions they serve, driving improved productivity and supporting sustainable economic growth through developing a pipeline of workers with skills that align with needs of employers," said Audrey.
"With the national finals coming to Scotland for the first time this year, I'm extremely thankful to the team of College staff who have worked with partners to make this happen and look forward to building on the legacy of this week. "
To find out more about courses at Edinburgh College click here.