Coronavirus in Scotland: 'avoid mid-term holidays abroad', says council education chief
Edinburgh's chief education officer is urging families to avoid holidays abroad during the mid-term holidays in a bid to prevent further spread of the virus.
In a letter addressed to parents and carers of pupils across the Capital, Andy Gray from Edinburgh City Council reiterated Nicola Sturgeon's announcement asking the public to avoid travelling to other countries as cases continue to climb.
It read: "In line with the First Minister's appeal to parents, I would reiterate her message to avoid holidays abroad this mid-term as schools may not always have the staff available to support pupils who must quarantine."
The letter was sent on October 8, a day after the Scottish Government announced Scotland saw a rise of more than 1,000 coronavirus cases the day before.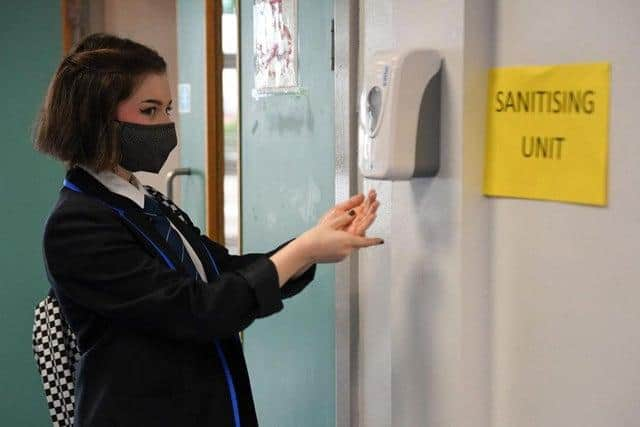 Mr Gray reassured parents that despite recent lockdown on the hospitality sector across the Central Belt, schools will resume after the October holidays and stringent measures are in place to keep staff and pupils safe.
But he warned new measures involving strict ventilation rules could means classrooms will be colder than usual.
He said: "As our schools resume after the October break, we will continue to ensure the safest possible environment for learning in every school setting.
"As part of this, classrooms will require to maintain adequate ventilation and, while school heating systems will be fully utilised, it would be wise to consider extra layers of clothing."
The education officer reminded parents of the social distancing measures in place in schools to prevent further spread of the virus.
"You will be aware there have been a number of cases where children, young people and staff have tested positive for coronavirus," he added.
"As we approach the winter months, it will be essential to keep our focus on making sure we have the safest possible arrangements for pupils and staff, and on keeping our schools open.
"Face coverings and hand washing are important measures to minimise the spread of the virus as is maintaining physical distancing wherever possible.
"Headteachers have commented positively on how parents have avoided gathering at school entrances and we appreciate all of the efforts that families and carers are making.
"Our experience in schools over the last few weeks has allowed us to reflect on some of our arrangements. As you know, we expect our learners to wear face coverings in our secondary schools and the level of cooperation with this measure has been very much appreciated.
"For those who cannot observe this request for medical reasons, individual schools have arrangements in place to avoid unnecessary embarrassment."
In her latest daily briefing, Nicola Sturgeon announced all pubs and restaurants in the central belt will have to close, both indoors and outdoors, from 6pm on Friday 8 October.
The stricter restrictions will apply in the Greater Glasgow and Clyde, Lanarkshire, Ayrshire and Arran, Lothian and Forth Valley health board areas and are set to affect about 3.4 million people living in the central belt.
Pubs, bars and cafes across other parts of the country are not allowed to serve alcohol indoors from Friday and can only open between 6am and 6pm for food and non-alcoholic drinks.