10 fun and educational indoor activities for kids to do at home
These 10 educational activities should help to keep your kids engaged in the home classroom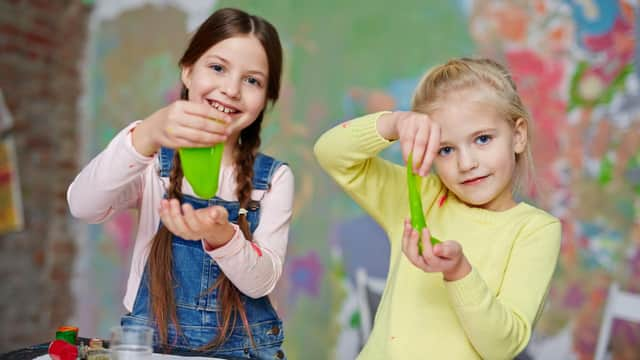 Has attempting homeschooling given you an increased admiration for your children's teachers?
If you're quickly running out of creative ways to balance keeping your little ones sufficiently entertained while ensuring their learning doesn't suffer in the process, we have some suggestions.
Stage a historical re-enactment
This is particularly good for children with lots of energy to burn. History is packed with fascinating tales sure to entertain the kids, such as the battle of hastings in 1066, the war of the roses in the Tudor times, the fire of London and the fight of the Suffragettes.
Rummage through your wardrobes and kitchen cupboards to get creative with the costumes - think metal pots for helmets and coloured pillowcases for battalion flags.
Follow a Bob Ross painting tutorial
Even if your child is less than artistically gifted, one of these tutorials will have your child painting like a professional in no time. Easy to follow and bizarrely calming, you can find a range of landscape tutorials on YouTube.
Creative chemistry experiments
Kids love hands-on lessons, and you can't really get more hands-on than making your very own batch of slime. Making slime touches upon the basics of chemistry and uses simple ingredients you may have in your home already. Throw in some glitter for added fun and be sure to give your slime a creative name.
After a spot of chemistry, get your children to brush up on their physics knowledge with the Egg Drop Parachute Experiment. This will turn your kids into mini engineers while teaching them the basics of air resistance.
Gardening is an extremely rewarding activity, teaching your child the basics of biology but also patience, sense of responsibility and nurture. If you don't own a garden, you can try potting plants or flowers on your window sill. Most supermarkets sell an assortment of seeds for you to simply add to your grocery shop order.
Aside from time management, patience and a steady hand, baking requires good numerical knowledge too. Get your cookbooks out, choose your kids' favourite recipe, and task them with measuring and weighing all the ingredients to precision, before mixing it all together. At the end of it all, the final product is sure to go down a treat.
Reading is well known to improve your child's cognitive skills. Reading exercises the brain, helping it form new neural connections which improve concentration, imagination and perhaps most importantly, empathy, since children are learning vicariously about existences outside of their own.
Head into your gardens for some birdwatching. Wear green camouflage yourselves and remember to remain very silent. Look out for robins, or tiny brown wrens which are particularly common at this time of year.
If you don't have a garden, you can still try birdwatching on your balcony or from your window, so long as there is some vegetation nearby.
There are plenty of fun apps and websites available which provide easy language tutorials for children of all ages, such as Duolingo, Gus on the Go, and Little Pim, to name a few. You'll be a multilingual household in no time.
Build your children's vocabulary with a simple game of Scrabble, a family favourite for over 80 years. Be sure to give your little ones the all important task of verifying words in the dictionary, for added learning and to ensure there are no cheaters.