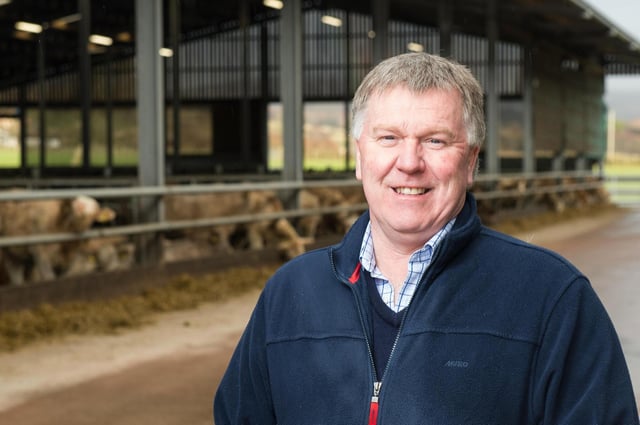 Jim Walker
NFU Scotland said that while many previous reports and documents had been effectively left sitting on the shelf, this should not be the fate of those produced by the farmer-led groups.
And the organisation welcomed the SNP's manifesto commitment to put such groups at the heart of future policy.
The call came after disagreement over the fate of a trailblazing future support pilot project, which it was hoped would be up and running before the Scottish elections, saw a leading farming figure stand at loggerheads with top Scottish government civil servants.
Industry firebrand, Jim Walker, who co-chairs the Suckler Beef climate group programme board, claimed in a magazine article that despite the plan gaining the support of cabinet secretary Fergus Ewing, a senior civil servant had blocked the implementation of a ready-to-run pilot.
Walker said that the plan to get the base-lining part of the project – which would focus on data gathering including carbon auditing, animal health and welfare plans, and soil and forage analysis – was ready to commence and had been given the green light by RPID. He added that finance was available through additional funding due to come from Westminster under the Bew Review.
However he said that a top civil servant, Scotland's director general for economy, had refused to implement the plan.
And he further alleged that senior civil servants viewed a drastic cull of the nation's cattle herd as the way to meet climate change targets.
Dismissing such an approach Walker said that consumers would continue eating meat under such a scenario – leading to a massive increase in imports of beef produced under less sustainable practices.
However, a spokesperson for the Scottish government said, "These claims are without foundation. The Scottish government has been clear that it will work with the farming sector to achieve the reduction in greenhouse gas emissions as set out in the climate change plan update, including the required reduction from agriculture, which was agreed by the Scottish Cabinet and laid before the Scottish Parliament."
They said the reports from the farmer-led groups were currently being analysed, adding any decision on next steps would be a matter for future Scottish government ministers.
Stating that it was the duty of civil servants to provide honest, impartial and accurate advice to inisters to assist them in their decision making they added: "In addition, the director general for economy is directly accountable to the Scottish Parliament for the proper use of public funds.
"Contrary to the assertions made by Mr Walker the proposals under development by the Suckler Beef climate implementation board, referred to by Mr Walker, were not yet at a stage where that assurance could be given."