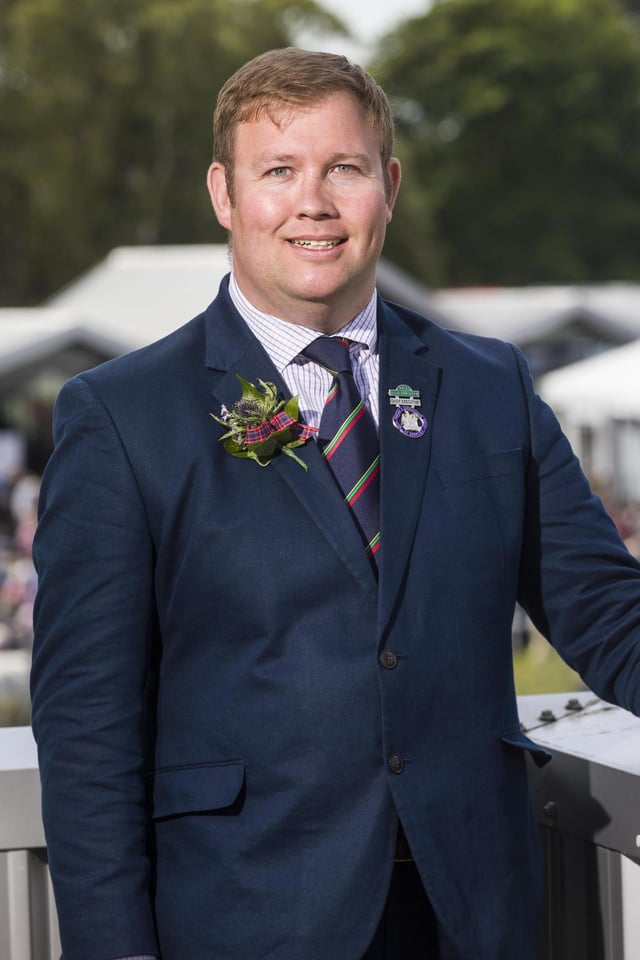 Alan Laidlaw
This loss could have been much greater if the Society had not received a payment of £1.8 million from an insurance policy.
Also helping to close the financial hole initially estimated to be around £4 million because of the cancellation of the 2020 event, the Annual Report, released yesterday shows the results of a funding appeal to the members of the Highland Society and, also the benefits of using government initiatives aimed at nullifying the impact of Covid.
The insurance cash came from a business interruption policy taken out by the society and it relates to last year's cancelled show.
The initial insurance claim was for £2.5 million and the annual report of the society states the balance of that money is still being claimed.
In another move, back in September last year, the society in trying to plug the Covid- created gap in its finances launched an appeal for £2 million from its membership. This brought in around £250,000; a sum deemed "very humbling" by Alan Laidlaw, chief executive of the RHASS.
Not all transactions were as satisfactory, as one member described the selling in March last year of the organisation's share portfolio as a "fire sale" After it realised £208,322 shortly after appearing on the balance with a value of £276,077.
As part of an overall belt tightening exercise, 15 members of staff were laid off in October. As this was close to the end of the society's financial year, the full cost of this redundancy will not come through until the November 2021 report is published. However. a figure of £114,700 in severance pay is included in this year's accounts.
Senior management took voluntary pay reductions as part of the widespread cost cutting exercises during the year. These cuts were progressive and impacted most significantly on those in the higher pay bands with the cutbacks ranging from 10% to 20%.
RHASS directors did not escape the financial stringency with no renumeration paid to them after the decision to cancel the 2020 Highland Show.
The Covid pandemic hit the RHASS just as a five-year £12 million investment scheme at the Ingliston showground was completed. The final part of that jigsaw which saw drainage and wifi capacity improved came with a new members' pavilion completed in March 2020.
So far, use of this facility has been limited although it is currently being used as a Covid vaccination facility. Trading income, generated by RHASS's wholly owned subsidiary, Highland Centre Ltd, went down 80 per cent to £451,000.
Following the investment programme and the Covid related restrictions, the RHASS has bank loans which stood at £5.69 million at the November 2020 year end with a further £1.99 million borrowed post the balance sheet date.
The society says it has a long term repayment strategy in place for its loan facilities.