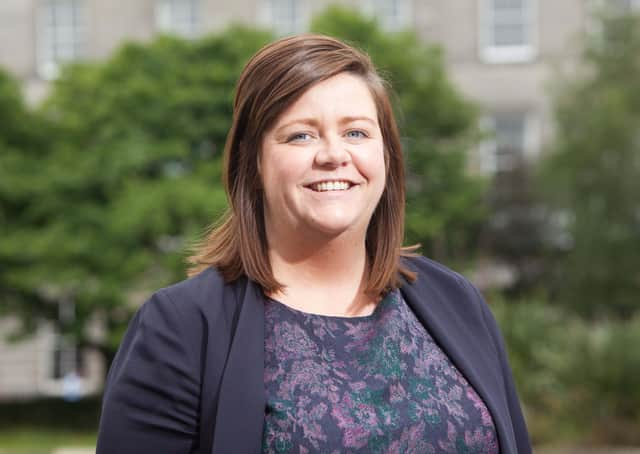 Legislation surrounding the Register of Persons Holding a Controlled Interest in Land (RCI) – which comes into force today (April 1) - requires anyone who has long-term control over land or property, whether as an owner, tenant or anyone with significant influence, must provide their details.
A leading firm of lawyers has warned that failure to comply with reporting rules could result in a £5000 fine - and they said that some may not realise that they are affected by the new requirements.
Part of the Scottish Government's Land Reform (Scotland) Act, designed to make ownership and influence more transparent, the public register will provide key information about those who ultimately make decisions about the management or use of land - even if they are not necessarily registered as the owner, including overseas entities and trusts.
Environment and Land Reform Minister, Mairi McAllan said the information would make Scotland a fornt-runner in Europe and enable individuals and communities to identify and engage with those who make decisions about land that affects them.
Chief executive of the SLE, Sarah-Jane Laing said that her organisation and its members had been very supportive of the desire to see increased transparency of ownership.
But she admitted that while most of the larger estates were aware of the new requirements, some landowners may be unaware of the needs to meet the new legislation.
"While there is to be a period of grace for a year before any penalties are charged, the next 12 months is likely to see a considerable amount of work on the awareness raising front to make sure everyone knows what is required."
She said that while the process itself was not hugely costly, like any legal registration, she advised that professional advice was sought to ensure that the correct process and details were delivered.
MD of the STFA, Doug Bell, said that tenants with leases which lasted more than 20 years would also have to register their controlling interest on the land – and admitted that awareness was likely to be low.
Leanne Gordon, of Edinburgh legal firm Lindsays, said that the RCI had been talked about for a long time and had taken a number of years to come into being. "But it is now a reality - and many people may not realise they are affected by it."
She said the register would be maintained by the Keeper of the Registers of Scotland and as well as landowners and long-term tenants, details would also be required from anyone else who had significant influence or control of that land - legally known as associates.
"We would expect that trusts, partnerships, unincorporated associations and overseas entities that own or lease land will be those most affected by the regulations," added Gordon.