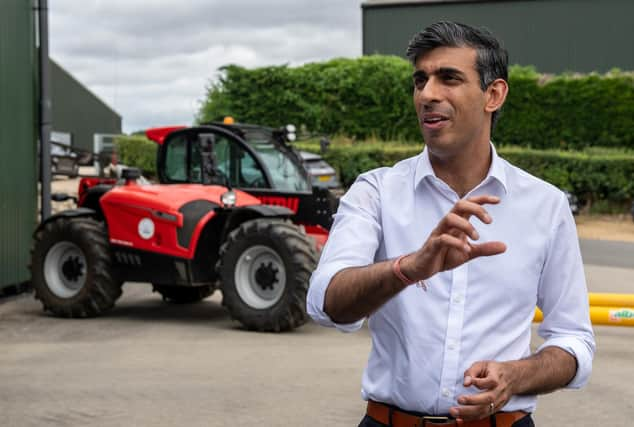 Finally, some might sigh, with the price of a weekly basket of adequately nutritious food having increased by 24 to 26 per cent since April last year. And with food prices spiralling to a 45 year high.
10 Downing Street taking such matters into its own hands was also hugely welcomed by farmers who, according to reports, make less than 1 per cent of profit from their produce currently due to "unfair and extractive supply chains."
The UK's supply chain is already being probed, including one investigation being run in Parliament by the Environment, Food and Rural Affairs Committee, and another by the Competition and Markets Authority (CMA).
But the in-person summit, which saw representatives from the food and farming sector, focused on discussions with those directly involved and how to convene the whole supply chain together.
National Farmers Union (NFU) boss Minette Batters and the Scotland branch chairman Martin Kennedy attended the event which they said showcased "a positive outlook" for food production and improving its supply chain, with "domestic self sufficiency" back on the political agenda; a positive takeaway with the UK currently importing 32 per cent of fruit and vegetables from areas defined as "climate vulnerable", and 54 per cent from countries likely to face high water scarcity by 2040.
Former chief executive of both Scotland Food and Drink and NFU Scotland James Withers praised the prime minister's open letter addressed to "UK farmers" ahead of the summit as "significant" adding: "It hits many of the right notes farmers want and need to hear right now."
Meanwhile, critics of the event who were "left out", including the Soil Association and the Nature Friendly Farming Network, quite rightly pointed out matters such as how to secure a reliable supply of healthy food at affordable prices, setting animal welfare standards, and how to best use our land to create climate and nature friendly UK farming, should have made it to Sunak's principles for the event.
Despite the overall positive feedback from stakeholders involved, the event bringing farmer support and food security to the top of the political agenda hasn't assuaged the anxiety over the uncertainty of future funding for farmers north of the border.
All countries in the UK apart from Scotland have a plan to replace EU funding to support farmers once it runs out in the wake of Brexit. Maybe it's time our First Minister wrote an open letter to Scotland's farmers giving them long-awaited clarity on future funding.