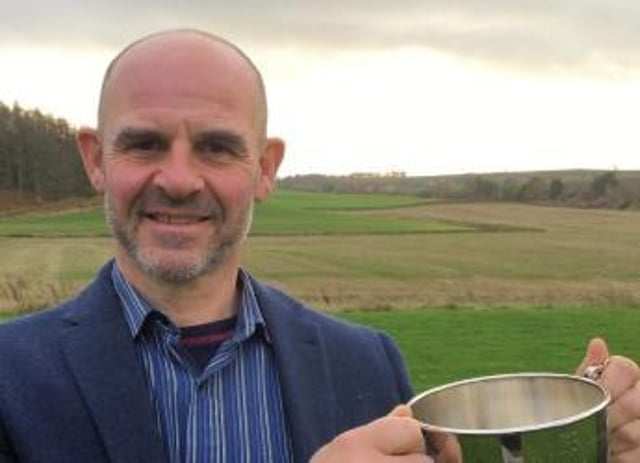 Professor Ian Toth
The infection currently costs the industry upwards of £25 million a year and threatens to destroy the country's world renowned seed potato sector entirely by the middle of the century.
Speaking at a meeting of the Scottish Society of Crop Research, Professor Ian Toth, director of the country's Plant Health Centre, warned that with 30 per cent of Scotland's seed growing land already infected, without swift action the area affected would double within six years.
And as potato seed could spread the nematodes, international regulations ruled out growing it on infected land.
"To put things in perspective, if someone is currently starting their working life in the seed potato sector, without drastic action that entire industry could be ended by the time they are only half way through their career," he told the meeting.
To this end a national strategy to help the industry realise the magnitude of the problem and control the spread on the nematode had been pulled together to assess different approaches to limiting further spread of PCN
Toth indicated that industry and state funding of around £2.3 million would be required to allow the issue to be addressed over the next five years.
He said that while the current practice was to test land just prior to the potato crop being planted, wider use of diagnostics could allow producers to test their land during the rotational break between potato crops, which would give them more opportunity to control the pest.
Advocating the wider use of varieties resistant to the pest he also said that integrated pest management (IPM) approaches during the rest of the rotation could help contain the problem.
This included the use of trap crops which elicit the hatch of the long-lived cysts in the soil but provide no food resources - and the use of crops with bio-fumigant properties such as oil radish.
Another new approach being investigated is using seafood waste, such as prawn shells, as a soil additive. Toth said that the encysted nematodes contained high level of chitin – and by adding more of this to fields the soil organisms which broke down this biopolymer became more dominant and broke down the cysts as well.
On the diagnostic front, potato specialist Eric Anderson of Scottish Agronomy said that more sensitive tests were now available to identify lower levels of infection than those currently used in the official testing scheme to give farmers more time to control the disease in other parts of the rotation.
Advocating extending the rotational break between seed potato crops to at least eight years, with ten even better, Anderson also highlighted the importance of controlling groundkeepers which could act to maintain PCN numbers across whole rotations and emphasised the importance of good hygiene when moving potato planting equipment between different parts of the country and between different fields.