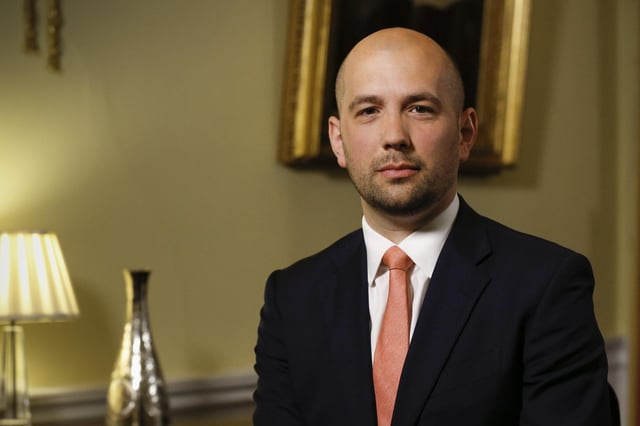 Rural affairs minister Ben Macpherson
Speaking in the Scottish Parliament rural affairs minister Ben Macpherson said he understood the concerns raised across the country regarding the recommendations made by the Farm Animal Welfare Committee (FAWC) in its opinion on the Welfare of Animals During Transport:
"Prior to the consultation we fully recognised the vital importance of traditional patterns of movement for livestock in island and remote rural communities," said Mr Macpherson, "and we will continue to protect the needs and interests of Scottish farming and crofting by ensuring that appropriate livestock movements between all areas of Scotland can continue."
He said that farmers and crofters across Scotland played a vital role in sustaining rural communities, by providing healthy, quality food and drink, helping to combat climate change and creating sustainable jobs.
But he balanced his promise to heed the widespread concerns within the industry over some of the FAWC proposals by stating his administration was also committed to ensuring the highest standards of animal welfare:
"We recognise that all journeys have an impact on the welfare of animals and we believe that 'the three R's approach' should apply – asking can journeys be replaced, reduced and refined.
He added that the Scottish Government would work alongside the other UK administrations to seek to end the unnecessary export of livestock for slaughter or fattening to countries outside of the UK.
The minister said his department would analyse the responses to the recent consultation and would work closely with the other UK administrations and stakeholders before making any proposals to amend existing legislation.
Meanwhile the sheep sector has been enjoying a period of near record prices since the beginning of the year, according the sector body, Quality Meat Scotland (QMS).
According to the latest market commentary by QMS, since the beginning of 2021, farmgate prices for prime sheep had been some of the highest on record and some 20% higher than a year ago.
Stuart Ashworth, the organisation's director of economic services, pointed out that good prices are usually an indication of firm demand and weak supply.
"Certainly, in the UK, slaughter data and auction market throughputs indicate a shortage of domestic supply," said Ashworth.
"January prime sheep slaughter volume in the UK was reported by Defra to have been down 18% and auction market throughputs since then continue to be lower than last year."
However he did point out that auction markets were reporting an increase in the proportion of prime sheep sold falling within the SQQ weight range.
Ashworth said some of the reduction in kill was a consequence of Covid disruption to slaughter lines while the smaller UK lamb crop reported in the June 2020 census, together with high slaughtering during the second half of 2020 spelled a smaller carryover of hoggs into 2021.