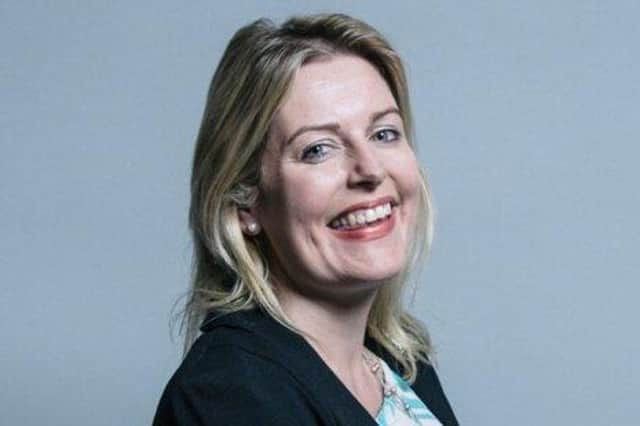 Minister for Employment Mims Davies MP.
But, in the face of post-Brexit problems accessing the migrant labour upon which the industries had become so reliant, producers seeking to recruit home-grown talent have instead been encouraged to register with the Department of Work and Pensions (DWP) to help ensure critical food supply chains in the UK are maintained.
Defra said that although it hoped to continue to build on the success of last year's work by promoting domestic recruitment, it wouldn't be running a national campaign under the 'Pick for Britain' brand:
"Last year's campaign was a response to COVID-19 risks, and we now need to look at supporting long-term improvements to recruitment pipelines for edible sectors," said a spokesperson.
"Our approach this year builds on experience and feedback from partners and recruiters involved in last year's campaign, but won't fall under the same Pick for Britain brand."
He said that feedback from growers and other industry organisations indicated that removing barriers to local and regional recruitment was the most effective way to support domestic recruitment.
"The Government is encouraging the sector to make employment more attractive to UK domestic workers through offering training, careers options, wage increases and to invest in increased automation technology."
The UK horticulture sector has been reliant on overseas workers for decades but the UK's new immigration policy means this can no longer be the only source of labour and so more domestic workers will be needed to fill vacancies.
While it was accepted that businesses found it incredibly hard to attract and retain domestic workers in the past, it was hoped that support from DWP - together with the backdrop of rising unemployment - the sector now has the opportunity to re-connect with a workforce that appreciates the benefits of seasonal horticultural work.
Minister for Employment Mims Davies MP said:
"From Penzance to Peterhead, our Plan for Jobs is supporting people to get back into employment and thrive in new work – and I strongly encourage employers to use our Find a Job site to recruit for these important roles."
*The Seasonal Workers Pilot, originally launched in 2019, has also been extended and expanded, for a further year and is set to allow up to 30,000 visas to be granted for workers to come to the UK, from EU or non-EU countries, for a period of up to 6 months to pick and package fruit and vegetables on our farms.
But despite the expansion, Scottish growers have been unhappy that the late opening of the scheme has hampered their ability to plan ahead. And while the Home Office promised that the scheme would be fully operational by the summer's peak demand period, growers on this side of the border claim that they need their full complement of workers by the end of May.