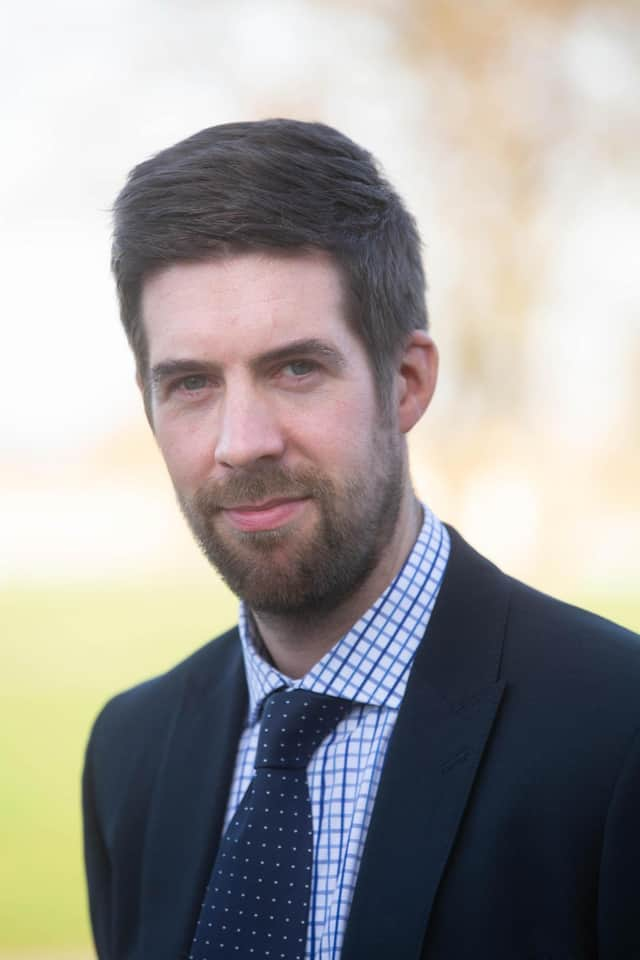 Ian Muirhead, the Scottish policy manager for the Agricultural Industries Confederation
Ian Muirhead, the Scottish policy manager for the Agricultural Industries Confederation (AIC), described the technology as "absolutely essential" if Scotland was to hit the ambitious targets set for climate change.
He listed a range of positives that would come if the new science was adopted, such as fast tracking new cultivars that carried more resistance to disease and thus required fewer crop protection chemicals.
These new varieties would also be more capable of coping with the increased variability of weather that seems prevalent nowadays, he added.
Consumers would also benefit with healthier food and at the other end of the food chain; plant breeding research institutes would gain through being able to attract and retain top scientific jobs that came with gene editing.
The inclusion of such a manifesto target is not without controversy as not all political parties support the new science, with those rejecting it saying they prefer a 'green approach' to future food production.
The manifesto commitment also highlights the schism between the current Scottish government which is against gene editing on a commercial scale and the UK government based in Westminster which is looking at allowing the new science.
There may also be problems allowing gene editing in the UK if former colleagues in Europe continue to oppose the science, but Muirhead indicated that changes may be in the offing across the Channel, triggered by France taking a more relaxed view on the science.
An EU report on allowing gene editing is due out within the next couple of months and if there was to be a more relaxed view on the science, he believes this might trigger changes in attitude in Scotland.
He also referred to policy differences within the UK being ironed out under a common framework agreement. "Overall, we feel there is the opportunity to make progress."
Another of the AIC manifesto aims is to get research and development work for small and medium-sized companies supported by government, with this providing a payback through healthier and more robust organisations as well as helping to hit climate change targets.
After instancing food additives that could cut methane emissions from cattle as a practical example of what might be included, he claimed, "This would allow innovative ideas to be tested and then turned into practical solutions on farms."
Another future priority for AIC is that farmers will have a range of crop protection products. "This is crucial to sustainable crop production" he said.
Speaking at the same conference, Robert Sheasby, the chief executive of AIC, referred to the "significant disruption" caused to his members as a consequence of leaving Europe. Most of this was caused by increased levels of paperwork now involved in crossing borders.