Food security fears move on to red meat sector
Much of the focus on global food security brought about by the Russian invasion of Ukraine has centred on the cereals market, but clear signs are emerging that the red meat supply chain will not escape unscathed.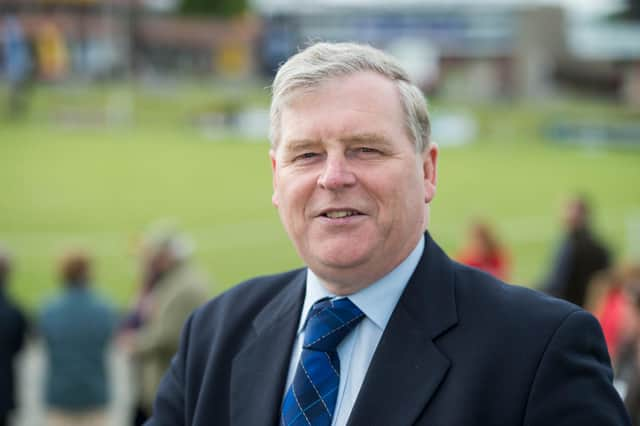 In its recent market analysis, Quality Meat Scotland (QMS) said that following on the heels of two years of market volatility caused by the Coronavirus pandemic, the conflict had the potential to create even greater levels of turbulence across the meat sector.
"The current crisis has once again demonstrated the complexity of global supply chains and that a sustainable and secure food supply must remain a key consideration along the path to net zero," said QMS economist, Iain Macdonald.
Commenting on the well rehearsed effects which were being experienced in the supply of fertilisers and grain from the area, he said that within the Scottish red meat sector, pig producers would bear the most immediate exposure to rising costs in the global grain markets.
"Feed costs had already climbed to 70 per cent of production costs in late-2021, with Defra's compound feed price report for Q4 2021 indicating a record high, up 12 per cent on the year."
But he added that cattle finishers were also highly exposed to rising feed costs – with a 42p a kg increase in dwt prices required to cover the expected 50 per cent rise in feed grain costs.
"Meanwhile, higher fuel and energy prices will be pushing up the operating costs of processing sites, along with the cost of transport and distribution," said Macdonald. "There is also a general economic impact to consider as the further spike in oil, gas and food prices filters through into higher prices for goods and services across the economy."
But while the economic travails had weakened consumer confidence - with pessimism spreading to infect hard-pressed household finances, he said that if the essential role played by farmers and the food production chain had been demonstrated during the pandemic, the current crisis would be further reinforcing this in the minds of policymakers and consumers.
The organisation's well-known head of economic services, Stuart Ashworth, is to retire from his role at end of March after steering QMS's economics team for nearly 20 years.
With a penchant for cogently analysing markets and policy impacts - from developments in agricultural policy to world trade and climate change policies - to help businesses in the red meat sector plan for the future, Ashworth said that his role had been more PPE (Politics, Philosophy and Economics) than just straight economics.
"We look at the economics – the data informing the supply and demand outlook and what's happening to market prices. But this leads you into political analysis – barriers to trade, policy measures, government support of the industry and how business can operate in this environment.
"And then the philosophy comes in: for example, how do you get people to value food security or how do you balance environmental protection with secure food supplies and most importantly profitable businesses."
Comments
 0 comments
Want to join the conversation? Please or to comment on this article.