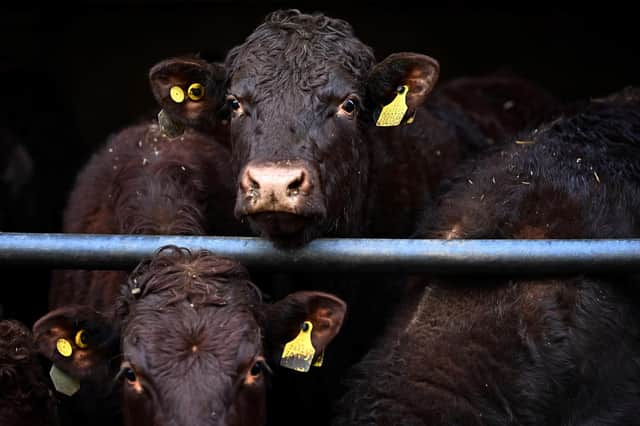 The Veterinary Clinical Skills Centre will offer hands-on experience
Scotland's Rural College (SRUC) has revealed the plans for a cutting-edge £850,000 veterinary clinical skills teaching centre on the outskirts of Aberdeen which will offer world-leading facilities for training and teaching veterinary nursing skills.
Opening in September, the ten-room Veterinary Clinical Skills Centre at SRUC's Craibstone campus will feature dedicated spaces for hands-on experience with cutting-edge equipment, a clinical skills laboratory and animal disease diagnostics laboratories. It will also feature a mock veterinary practice including a consultation room and pharmacy.
The SRUC said that digital technology would connect the Veterinary Clinical Skills Centre through 360-degree cameras, video streaming and touchscreen displays to other SRUC campuses and remote learners – adding that the centre would also be fitted out with the latest technology to support veterinary skills teaching.
It is proposed that the centre will be open for the start of the 2021-2022 Academic Year, coinciding with the arrival of the first Craibstone students working towards a degree in Veterinary Nursing, a programme which is also taught at SRUC's Barony campus near Dumfries.
The college said that similar investment in digital technology was planned for Barony to create opportunities for students across SRUC's campuses to learn together. More than 100 students each year will study and learn at the new facility.
The centre will also deliver short courses to veterinary professionals and paraprofessionals at weekends, during the evenings and summer breaks to create a hub for veterinary professional development for the whole region.
"Our new Veterinary Clinical Skills Centre will offer one of the best experiences for students of veterinary nursing and other animal-related programmes across the country," said Caroline Argo, Dean of SRUC's North Faculty.
"Rural veterinary practices are vital for farming and rural life and they face challenges when it comes to finding veterinary nurses and support teams."
She said that by focusing on the development of talented new professionals for rural practices, graduates from the centre would have the skills, knowledge and opportunities for "long, successful and fulfilling" careers.
The Veterinary Clinical Skills Centre was designed by Aberdeenshire firm MAC Architects in partnership with SRUC's staff and students.
Located next door to SRUC Veterinary Services laboratories and new animal care handling facilities, the SRUC claimed that the Veterinary Clinical Skills Facility would create a hub for veterinary clinical skills and animal care in the north of Scotland.
The centre follows on from the recent announcement of new equine facilities for Craibstone, also due for completion in September, and recent investment in student welfare facilities at Tulloch Farm.
Argo also said that with student numbers growing, SRUC was looking for veterinary practices from across the north of Scotland to provide placements for students:
"This will help practices find new talent for veterinary assistant roles and support the wider profession."