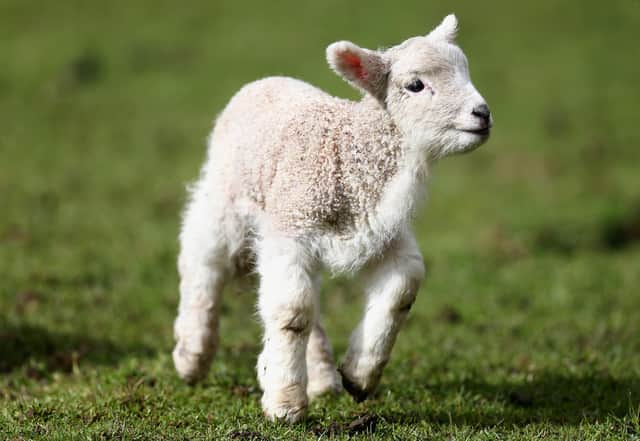 But, celebrating 140 years of exporting lamb to the to the UK earlier this week, the group made it plain that they wouldn't be looking to undercut UK producers either now or in the future.
Speaking to The Scotsman, South island sheep farmer and chair of Beef and Lamb New Zealand (B&LNZ) Andrew Morrison said that far from being either a hard-nosed marketing mission or a charm offensive, the visit marked a return to the normal course of joint discussions which had been always undertaken prior to the Covid pandemic.
"With around 50 per cent by value of our exports going to the EU 28 we have always maintained a close relationship with producers in the trading block – and prior to that our industry worked closely with the UK," he said.
But he stressed that both the UK and Europe were viewed as an outlet for the country's high value cuts – and as such there was no desire to disrupt the current market: "It certainly won't be the case that New Zealand will be upping production to take advantage of the new trade deal" he said, referring to the understandable apprehension amongst UK producers," if we flooded the market and brought the price down then we would be shooting ourselves in the foot."
Stating that New Zealand hadn't fulfilled its WTO quotas to Europe in recent years he stressed that market diversification was an important part of B&LNZ's strategy – and by exporting to a broad range of countries producers avoided putting all their eggs in one basket.
Pointing to a similar suite of constraints as those being faced by Scottish producers, Morrison said that considerations of green issues such as biodiversity, water quality and climate change meant that the country could not and would not increase productivity in light of the FTA.
He said: "Instead some of the many issues which are facing producers of beef and lamb around the world mean we are actively seeking to work with UK farming organisations to address the best way to tackle these issues while maintaining an economically viable farming industry."
And he pointed out that Kiwi farmers were facing similar pressures from the purchase of land for afforestation, with many areas being blanket planted rather than adopting an integrated approach: "In recent years over 140,000 ha of farmland has been retired under forestry."
But with exports of beef and lamb standing second behind dairy goods in the country's national exports, he conceded that the New Zealand's farming sector had probably had more influence on the trade talks than UK producers, who felt that they had been left on the sidelines.
He added: "But the benefits aren't all one way – after a hard day's work quite a few New Zealand farmers like to sit down to a wee dram of whisky…"