Farmers plea for visitors to protect the countryside
While welcoming people taking to the hills and country lanes this weekend, Scotland's farmers and landowners have asked those enjoying a visit to the countryside to do so in a responsible manner.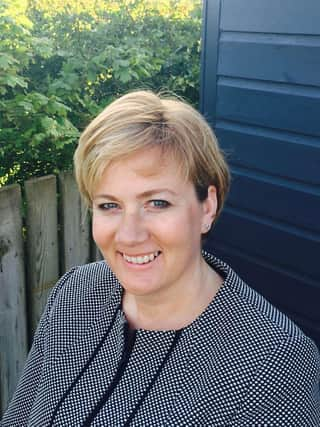 Easter coincides with one of the busiest times on farms around the country - with lambing, calving and the sowing of spring crops all taking place.
The landowner's organisation, Scottish Land and Estates (SLE) has reminded those intent on enjoying some fresh air in the open to exercise care and treat the rural landscape with respect, not only over the holiday but also in the weeks and months ahead.
Speaking as a new Countryside Code was launched south of the border, SLE said visitors and access-takers should enjoy rural Scotland - but reiterated their year-round call to take litter home, not disturb wildlife and keep dogs under control near cows and sheep – especially with lambing now underway.
The request follows high-profile issues of littering, anti-social behaviour, vandalism and flytipping in rural Scotland, many of which took place as the lockdown was lifted last year.
With travel restrictions starting to ease in the weeks ahead, the organisation said it expected an increase in visitors to rural areas and it was important to fly the flag once again for responsible access to avoid farmers and land managers being forced to mount clean-up operations or protect livestock from dogs.
Sarah-Jane Laing, chief executive at Scottish Land & Estates, said:
"The Easter period often feels like it marks the arrival of Spring and there is nowhere better than rural Scotland to enjoy fresh air and beautiful scenery – and hopefully a time of sunshine too.
"With lockdown restrictions just beginning to ease, we still expect many people to be spending their free time out walking in the countryside.
She said that the message on behalf of farmers and land managers was to enjoy the attractions of rural areas but to remember to do so responsibly and respectfully:
"This is a hugely important time for farms and estates when ewes are lambing and there are cows with newborn calves. There are also ground nesting birds with vulnerable chicks. It is important that dogs are kept on a short leash in these areas and consideration is given to the route that is taken when walking so not to disturb these animals.
She also stressed that it was vital that visitors took home litter and other items when it was time to depart:
"The last year has seen a huge increase in anti-social behaviour and that has come at a significant cost to rural communities and businesses that have had to clean up after inconsiderate visitors.
"Getting out in the fresh air is great for all of us, especially for our mental and physical wellbeing. Rural Scotland will be welcoming to visitors and access takers - we just ask the public to be mindful to take care in the countryside over the Easter period and in the months that lie ahead."
Comments
 0 comments
Want to join the conversation? Please or to comment on this article.