Covid testing in place for seasonal workers
Horticultural businesses have been informed of new Covid-19 testing arrangements which have been put in place for seasonal workers.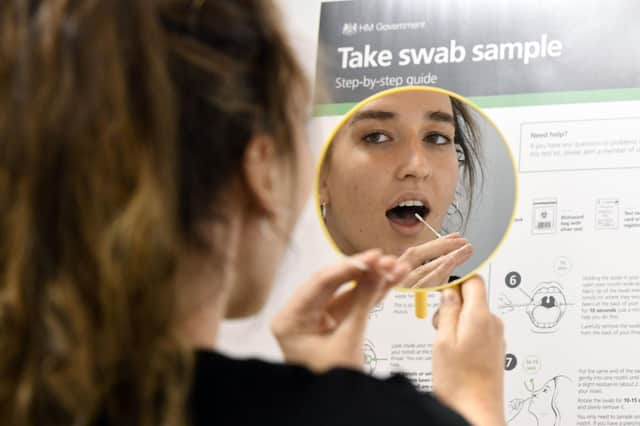 In a letter to producers, the Scottish Government has outlined details of the 10-day self-isolation period on farm and of the legal requirements for workers from outside the UK to take two PCR tests, on day two and day eight, while in self-isolation.
Machinery rings and co-operatives are providing and collecting test kits, with employers required to complete an online form to co-ordinate the number of kits needed.
NFU Scotland's Horticultural Working Group Chair, Iain Brown said that the union was helping publicise the details during Purdah: "Throughout the pandemic, NFU Scotland has worked closely with Scottish Government to ensure Scotland's valuable soft fruit and vegetable crops can continue to be safely picked, packed and delivered to shop shelves the length and breadth of the UK."
Brown said that seasonal workers were crucial to that process, and with Scottish strawberries now arriving on supermarket shelves, it was vital that the industry continued playing its part in keeping staff safe and healthy while preventing the spread of the virus.
"Since 2020, growers have had risk assessments in place for Covid-19 and self-isolation has been a requirement for some time," he added.
"With the introduction of legal testing requirements for new arrivals from abroad, this will give additional reassurance to existing workers on farm and local communities ."