Carbon land tax could help reduce net emissions
A natural carbon land tax – with holdings banded according to the land type and current estimated negative or positive emissions – could vastly scale up efforts to tackle climate change and ensure that all major landowners play their part, it has been claimed.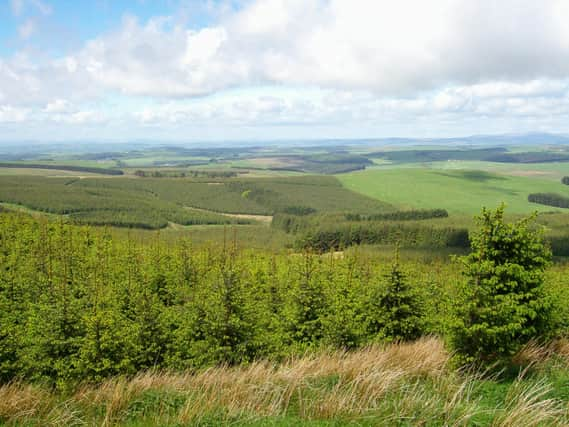 And a pilot scheme for such a tax – which is included in a draft proposal currently being considered by the conservation group, the John Muir Trust – could initially target properties in excess of 10,000 hectares, with the eventual aim of being rolled out to all properties over 1000ha – with the ambition of having two thirds of Scotland's land mass devoted to carbon sequestration.
The trust claims its proposals could reduce Scotland's net annual carbon emissions by 13 million tonnes of CO2 equivalent by naturally tying up carbon in peatlands and native woodlands – a reduction which would equate to taking every vehicle in the country off the road.
The document, which the Trust terms "the start of a dialogue" states that there are currently incentives for willing landowners to become involved in peatland restoration and for woodland creation
The document explains: "By introducing a natural carbon land tax we could vastly scale up our efforts as a country, while ensuring that all major landowners play their part."
Stating that the country is rich in low productivity land, the draft states that, given the right fiscal framework, this could be used not only to tie up vast quantities of carbon but also contribute to biodiversity and rural community regeneration.
With a large landmass in proportion to the level of population – more than 6.5 times that of England – the Trust claims that this low density puts Scotland in a strong position to deliver major carbon reductions by transforming the way land is managed: "Today our uplands are punching far below their weight when it comes to delivering public benefits, including climate targets."
And while the report recognises the economic and cultural importance of Scotland's agricultural sector, it points out that it is also a significant contributor to climate change while also being in the front line of suffering the consequences
It adds: "In assessing existing farmland for carbon emissions and sequestration, it will be necessary to avoid unintended consequences…it would be counterproductive, for example, to increase imports of beef from countries whose agricultural practices are extremely damaging at the expense of high quality Scottish beef."
The organisation's Alan McCombes, however, said that with the average farm size in Scotland standing at around at around 270ha, most would escape the tax, and fewer than eight per cent of all farms were above the 1000ha which would make them liable for the carbon land tax.
The draft proposal also indicated that the tax should be based on actual and potential carbon emissions and sequestration with banding assessed by public agencies such as SEPA, local authorities and expert consultants in a manner similar to that used to assess the environmental impact of domestic properties, with the resulting monies paid into a carbon capture fund for funding further woodland creation and peatland restoration.