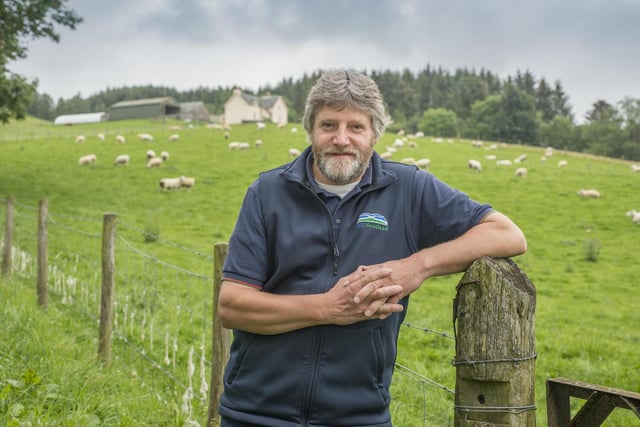 Martin Kennedy SNFU
NFU Scotland slammed the decision as a "serious step backwards", stating that since the beginning of the year Scotland's agri-food exporters had toiled with substantial and costly bureaucracy and physical inspections that had resulted in friction, delay, losses and extra costs:
"The decision to delay has been taken without progressing essential negotiations with the EU to secure agreement on equivalence on sanitary and phytosanitary trade standards.
"That is critical if we are to alleviate the problems of asymmetrical trade affecting high value Scottish goods like seed potatoes," said union president, Martin Kennedy."While our exports of food and drink are facing new difficulties and costs in getting to Europe, the firms that we are often competing with in domestic markets are continuing to get a free pass to come into this country. The rules that should have been applied to imports on the 1 January 2021 are now going to be a year late.Calling on the UK Government to re-think its decision Kennedy said:
"The UK must quickly address its shortcomings in Border control facilities and long-term arrangements that remove the legislative and costly stranglehold on Scottish agri-food sector exports to the EU must be prioritised or we will simply continue handing a burden-free trading advantage to imports coming from the EU."
English NFU president, Minette Batters said that it was highly frustrating that the government was not pressing for a level playing field for imports coming into Great Britain from the EU.
"British exporters have faced additional costs and the risk of financial losses if products were turned back or held up at the border immediately after the Brexi transition period ended on January 1."
She said the UK Government's decision meant that EU producers would maintain access to the UK market relatively burden-free for a considerable amount of time - prompting calls for a pragmatic approach to be taken on checks carried out on imports and exports as quickly as possible, in order to level the field.
Those involved in the trade said that more needed to be done to address the burdens on exporters to the EU, including the digitalisation of outdated paperwork requirements for health and organic certificates, and a streamlining of the physical and administrative checks at the border.
The British Association of Meat Processors said that the current regime had all but halted small, mixed, just-in-time deliveries of British pork chops, sausages and other meat products to supermarkets and customers in the EU and Northern Ireland.
"The new system is adding an average of 30 hours into the process; and the costs to ship these loads are now around 60% higher than last year," said the organisation's chief executive, Nick Allen.