Young Enterprise Scotland brings forward digital initiative amid Covid-19
Business education charity Young Enterprise Scotland has brought forward the roll out of a programme to help it develop and deliver digital skills training following a grant from Accenture.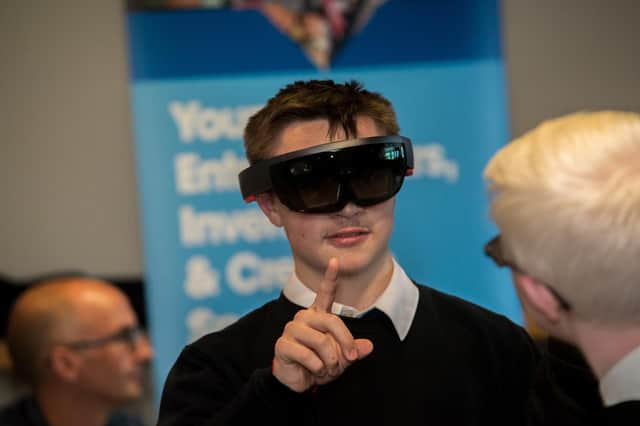 The scheme is aimed at senior school and college level students. Picture: Nick McGowan-Lowe
The organisation said the extended online digital skills programme was free for senior school and college level students and would help fill a learning gap left in the wake of the Covid-19 lockdown and school closures.
Launched in 2018, the programme covers eight courses which are constantly developed by experts across Accenture and includes key insights into digital marketing, web analytics and user experience.
The aim is that Young Enterprise Scotland will ultimately work with early adopters and influencers from academic institutions to become "digital champions".
Geoff Leask, chief executive of Young Enterprise Scotland, said: "We are keen to do all we can to support young people through what is an extremely challenging time for them.
"More than ever, we believe that providing enterprise education is vital for young people to develop the skills they will need to prepare them for a rapidly changing world of work."
David Caskie, managing director, corporate citizenship, Accenture, Scotland, added: "The Accenture digital skills programme is designed to support a growing digital economy and it is now more important than ever."
Want to join the conversation? Please or to comment on this article.