World-leading experts headline Scotsman data conference on combatting Covid-19
Public health experts and world-leading technologists will join a day-long debate on how data can be harnessed to tackle the devastating impacts of Covid-19 - and address global challenges such as the social care crisis and financial exclusion.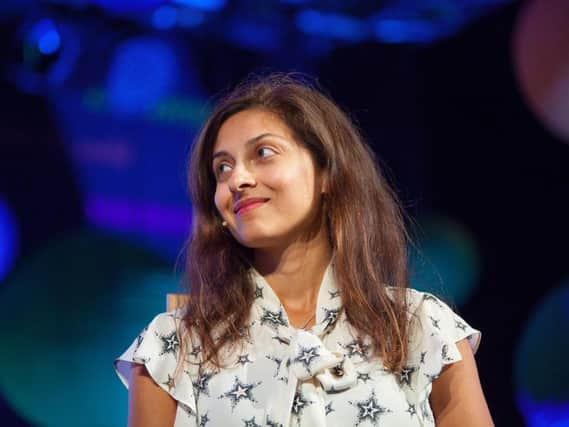 To join the event, which is free, sign up here: www.scotsmandataconference.co.ukMore than 400 delegates have already signed up for Doing Data Together: Ethical collaboration through Covid-19 and beyond, which takes place on Friday, November 6th.
Professor Jason Leitch and Professor Linda Bauld - both at the forefront of Scotland's response to the pandemic - will take part in the conference. They are joined by Professor Sandy Pentland, of the Massachusetts Institute of Technology, once named one of the world's top seven data scientists and Professor Shannon Vallor, Baillie Gifford Chair in the Ethics of Data and Artificial Intelligence at Edinburgh Futures Institute.
Prof Pentland will talk about how we can use the 'digital breadcrumbs' we leave behind every day to help communities to reclaim data and support better decision-making in communities. Prof Vallor, who recently moved from Santa Clara University, California, to Edinburgh, will examine how we can put the human element back into the way we use technology in our lives to create 'a future worth wanting'.
Another keynote speaker at the event is Timandra Harkness, comedian and author, who will ask: Does Big Data have to mean Big Brother?
Professor Jarmo Eskelinen, Director of the University of Edinburgh's Data Driven Innovation (DDI) initiative in Edinburgh, said: "We are delighted and privileged to bring together leading thinkers on data, technology, ethics, public health and much more - and have some crucial and difficult conversations about how data can help us rise to the biggest global challenges."
The annual conference has been organised by The Scotsman and the DDI initiative, with the world still reeling from the impacts of the first pandemic which has had a truly data-led response.
Panel discussions at the event include Data in Public Health Crises: Past and Present, where Professor Bauld, Usher Chair of Public Health at the University of Edinburgh, will be joined by University colleague Professor Mark Woolhouse and Phil Couser, Public Health Scotland's Director of Dats-Driven Innovation. They will aim to draw historic conclusions from the way data has been used and analysed over recent months in a session moderated by the University of Edinburgh's Senior Vice Principal, Professor Jonathan Seckl.
Professor Leitch will join a session on Data, Covid-19 and better public services - which asks what we have learned in 2020 and how this might help to create better public services for the future. His fellow panellists include Gillian Docherty, CEO of innovation centre The Data Lab and Rowan Conway, Head of the Institute for Innovation in Public Policy, University College London.
Later in the day, experts discuss another fundamental question: Can data deliver a revolution in care? Covid-19 shone a spotlight on the frailties of the care sector, and the discussion will focus on whether the new £20m Advanced Care Research in Edinburgh - a partnership between the University of Edinburgh and Legal & General - can make a real difference.
The role of data in financial exclusion is also on the agenda, with a debate on the new £22 million Global Open Finance Centre of Excellence, based in Edinburgh, but with big international ambitions.
And the conference does not forget the human element, with a session entitled: Forget Data, Let's Talk About People, led by Firas Khaissner of the Data Marketing Association Scotland.
The Scottish Government is represented by Ben MacPherson MSP, Minister for Public Finance.
"Scotland is at the forefront of significant conversations about data and how we use it in a positive way, and this event is an opportunity to shine an international spotlight on that work," said Jarmo Eskelinen. "One major benefit of online events is that people can join from across the world and we have already got real interest from data communities and Edinburgh alumni globally."
Comments
 0 comments
Want to join the conversation? Please or to comment on this article.