Why Scotland needs to be a pro-business country more than ever – leader comment
The economic damage resulting from the covonavirus pandemic and lockdown means our ability to create new businesses will be vital.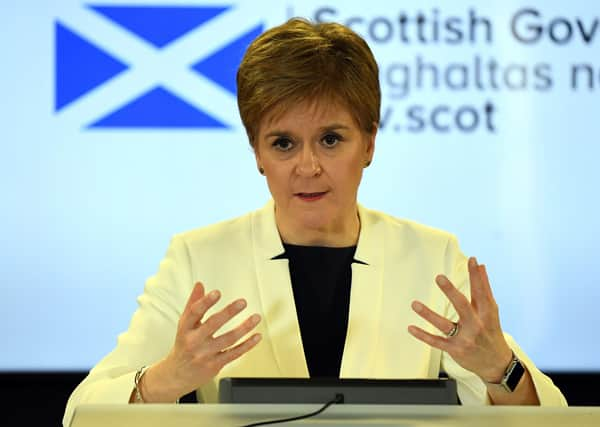 Opposition politicians have sometimes claimed the Scottish Government is anti-business or that the SNP doesn't seem to understand what it takes to create and run a successful enterprise.
While it is hardly likely that Nicola Sturgeon and co are actively against making Scotland a wealthier country, it is true to say that we as a nation seem to struggle to foster the kind of entrepreneurial drive that exists in countries like the United States.
Indeed, a recent report commissioned by the Federation of Small Businesses in Scotland found that overseas immigrants and Scottish emigrants who returned "were nearly twice as likely to be actively trying to start a business or run their own business, compared with Scottish non-migrants". In 2017, small and medium-sized enterprises (SMEs) which were led by immigrants generated £13 billion in revenues and employed some 107,000 people.
Perhaps this is another manifestation of the lack of confidence behind the infamous Scottish 'cultural cringe', but it could also be because of the regulatory environment into which new businesses are born. Those who have been living overseas may have a greater sense of optimism about a new venture partly because they are unaware of what lies in store.
All this matters in normal times, but it is particularly important now given the dire warnings about the pandemic's effect on the economy, with new analysis by the Scottish Government predicting GDP could fall by about 33 per cent.
The lockdown is saving lives, but the economic cost will be high. If companies start going bust in large numbers despite the government help on offer, the rate at which we can set up new ones will be key to the recovery.
So, if politicians in the SNP – or indeed any party, they matter most because they are in Government – do not 'get business', they need to start doing so quickly. It may be that an independent taskforce of business leaders could help them do that. Such a body would risk becoming politicised. Some would no doubt call for a 'bonfire of red tape', even though many regulations are necessary to protect employees' rights, the environment, health and safety, and so on.
But we do need to find some kind of way to foster the entrepreneurial spirit most conspicuously displayed by immigrants to this country.
Comments
 0 comments
Want to join the conversation? Please or to comment on this article.