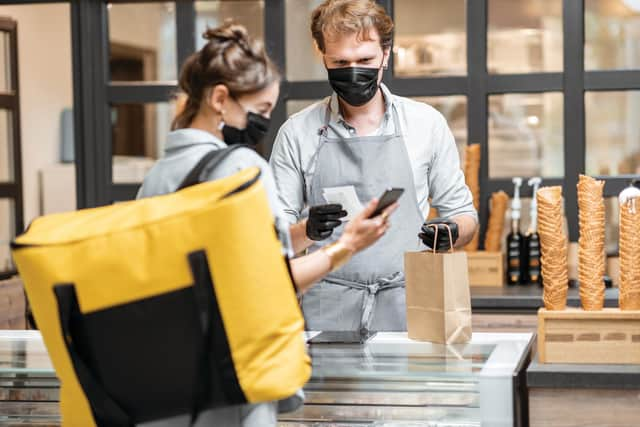 That's the view of Oli Henderson, an Associate Partner in EY's Financial Services Strategy and Transactions practice, who says his area of the business is as busy – if not busier – as it has ever been.
"The market is very hot," he says. "It's busy across the full spectrum of growth capital. There is a lot of private equity interest specifically in financial services businesses with a technology offering.
"The economic impact of Covid-19 created an initial slowdown in deal activity, but what we see now is significant investment capital across the private equity and VC players – referred to as 'drypowder' – predominantly for business growth investment.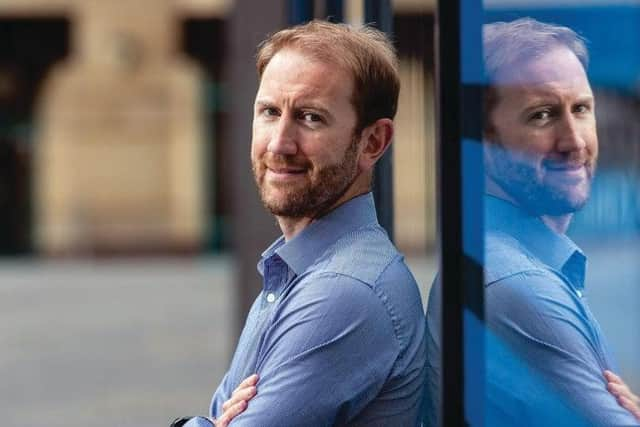 "We are seeing this clearly with deal activity in the transaction market in financial services, and fintech specifically is benefiting."
Henderson says the UK financial services sector has remained at the forefront of deal activity, and has retained its foreign direct investment attractiveness.
"Certain sectors, for example, wealth and asset management, have had huge investment from the US. A number of US private equity players are investing in different parts of the value chain within wealth management – that includes the technology side, the advisory side and some larger, traditional wealth managers as well."
In September 2020, Henderson described a lockdown-induced slowdown in the financial services investment market, but one year on, he says: "Everyone has come back stronger, with a lot more appetite to do deals."
He believes Covid-19 has opened up a number of areas where fintech businesses have been able to benefit. "Businesses involved in payments are attracting significant interest as a result of the move online and the increasing move to a cashless society.
"We have also seen especially big interest around regtech [regulatory technology] businesses which specialise in areas like fraud prevention, client identification, anti-money laundering, and advising on 'know your customer'. In an increasingly online world, the offerings of these businesses have become a lot more important for financial services firms as they look to protect themselves and their customers.
"Additionally, financial institutions that were perhaps a bit slow to embrace new technology have had to become more digital and nimbler in their ability to create new products quickly to meet customers' fast-moving needs. That involves collaborating more with fintechs that can provide the solutions to create these products."
Henderson says open banking has been a big driver of change and Scotland is well positioned on this front: "You need access to customer data to be able to understand who your customer is, understand their needs, and to analyse their patterns and perform verification checks. There are a number of Scottish-based businesses who focus on this and have benefited, and you also have GOFCoE [the Global Open Finance Centre of Excellence] … to drive developments on a global stage."
At a UK level, Henderson highlights deals which have shown the growing interest in businesses working in this space.
"In the last year, I have worked on a number of fund raises for UK businesses approaching unicorn status that are providing technology to support anti-money laundering and fraud prevention/identity verification. These businesses' client bases are the big retail banks, which are becoming large customers of these fintechs and driving the growth in the fintechs' revenues and product development. Fraud prevention, identity verification and authorisation-type activities are key services provided with an increasing demand." Henderson adds that the place where fintech meets regtech is a fertile growth area: "There are a number of scaling fintechs that offer regtech solutions for corporatebusinesses and solutions for financial services businesses to meet compliance objectives and achieve cost-efficiency targets at the same time."
He expects businesses offering support in this area to continue to thrive, adding: "As with all economic markets, it's pinned to supply and demand. These businesses are constantly developing their tech and growing their development teams to do that. They have to develop their leading market products and invest continuously."
The ultimate success of these businesses depends on them linking up with financial institutions and their large customer bases, and Henderson can only see such relationships strengthening.
"We see more financial institutions collaborating with fintechs," he says. "One thing we've seen during the pandemic has been the speeding up of what many consider to be the slow adopters, in terms of their digital journey.
"These firms realise they must be more agile and move more quickly. So the need to work with fintechs is heightened, for example in areas like the cloud. Fintech lenders and providers can offer cloud-based products that are a lot more dynamic in terms of meeting changing customers' demands, which appeals to financial institutions."
Henderson says the role of the adviser is in marrying up technology solution providers with the large customer bases of financial institutions and the businesses with investment capital to deploy.
"We look at it in two ways. There's the collaborative aspect, through our consulting practice, where we help financial institutions through problem-solving and adaptive solutions. That involves linking them up with fintechs. EY works closely in that market.
"From my perspective, it's more about strategy and growth capital and supporting venture capital and private equity funds in assessing fast-growth businesses that meet their investment criteria and where these investment firms can support these businesses in their next stage of growth.
"Those criteria differ, in terms of how early stage they want to invest, and if they want minority or majority stakes. Similarly, from the fintechs, do they want UK funding or a funder who can provide access to international markets?
"There's a big role to play in matching those parties together to support growth. On the strategy side, we help financial services businesses think about where they want to get to in terms of growth objectives and where a fintech player might help with that."
Despite the challenges of the pandemic, Henderson says the UK fintech space is continuing to strengthen across what EY assess as the four pillars of fintech growth: talent, policy, investment and demand.
"They match very closely with what the Kalifa Review said in February, as it looked at how the UK's vibrant fintech sector could continue to grow to be number one globally. If you take talent, there's been a big piece around speeding up global visas to get the necessary skills and talent into the UK to help fintechs grow.
"On the policy side, the Financial Conduct Authority has always been leading on innovation, in terms of its sandbox – and in Scotland, we now see the FCA on the ground, much more visible, and better able to interact with fintechs."
On investment, Henderson says the familiar funding gap is still an issue: "Companies are quite good at getting grants or early-stage investment and the Scottish Investment Bank does really well with fintechs and wider technology business.
"The VC and private equity side wants to invest in more established businesses – and there is that gap in the middle between start-up and fast-growth scale-up. The Kalifa Report pointed out the specific need to bridge that gap, by considering additional growth capital funds that allow entrepreneurs to continue owning these businesses with the capital needed to further scale"
On the demand side, Henderson repeats his point that the pandemic has accelerated demand for fintech solutions, and a shift to greater partnerships between financial institutions and fintechs through ensuring a mutual buy-in will ensure greater support and success for all parties going forward.
Overall, Henderson is optimistic for the fintech future – with some caveats. He says: "Smaller players who haven't got established client bases yet, or haven't got products up and running, have struggled. And the lending market has been difficult. But overall, it's been very positive to see the shift and the level of investment coming in.
"We're as busy as ever in terms of transactional activity, which highlights the two most important factors: there is funding out there and there are lots of great UK companies to attract that."
This article first appeared in the October 2021 edition of The Scotsman's Fintech Focus supplement. A digital version can be viewed here.