Why company values are vital when shaping workplace culture - comment
I believe company values are vital in shaping workplace culture.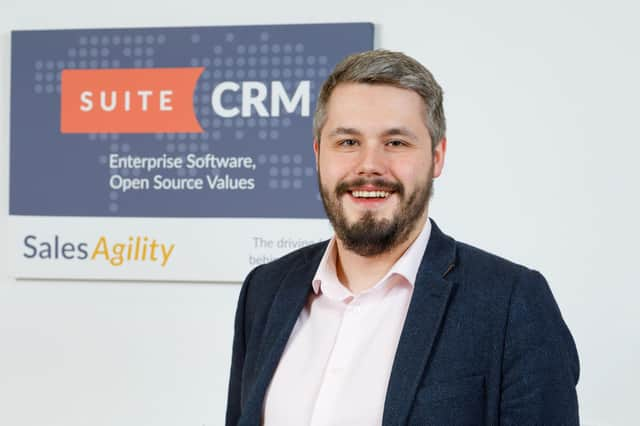 At SalesAgility, challenges are opportunities, says Murray. Picture: Mark Ferguson.
A recent study showed that 88 per cent of employees believe that workplace culture is important to the overall success of a business. However, this same report also claimed that one in three employees believes that their employer does not take company culture seriously.
The bottom line is that a good workplace culture doesn't just help businesses attract and maintain talented people, but it can also lead to a company's financial success. Firms with a strong culture are reported to enjoy a four-fold increase in revenue growth.
At a time where culture plays such an important role in business, we at SalesAgility decided to shape our culture around our own core business values – collaboration, transparency and flexibility.
When it comes to collaboration, the old adage "two heads are better than one" rings true. It's no secret that successful collaboration is crucial to success.
At SalesAgility, challenges are opportunities – we focus on solutions, not problems. Every challenge is an opportunity to grow, so encouraging teams to approach problems as goals to overcome as a team, rather than obstacles in the way of an individual, will have a significant impact.
A collaborative environment means team members are more likely to foster discussions to create solutions that will drive a company's overall success. And the results can have a big impact.
For an open company culture, employers must encourage employees to be honest and transparent, taking responsibility for their actions and work produced.
Remember, not repeating mistakes is more important than not making them. Making mistakes is how we learn, and by encouraging an open working environment, employees will feel more comfortable coming forward and taking accountability should an issue arise.
When shaping company culture, remember that flexibility is crucial. Encouraging a flexible way of working among teams allows employees to have freedom and autonomy within their role. If you have fostered a collaborative culture, staff will still feel supported knowing they can seek guidance from others when needed. A flexible, agile way of working means teams will find it easier to meet the requirements of clients as they evolve.
Striking the right balance with company culture is never easy. But it can be done with a clear vision and the right pathway to achieve that vision. Embedding a cultural framework that aligns with our company values has been our way of creating high-performing teams that work hard to achieve our goals. If we can do it, so can you.
Dale Murray is chief executive at Scotland-based open source customer ­relationship management software firm SalesAgility