Bumble, which puts women in charge of making the first move, rose to a market value of more than $13bn after Whitney Wolfe Herd took it public on Thursday 11 February.
Wolfe Herd, 31, is the youngest female chief executive to take a company public in the US.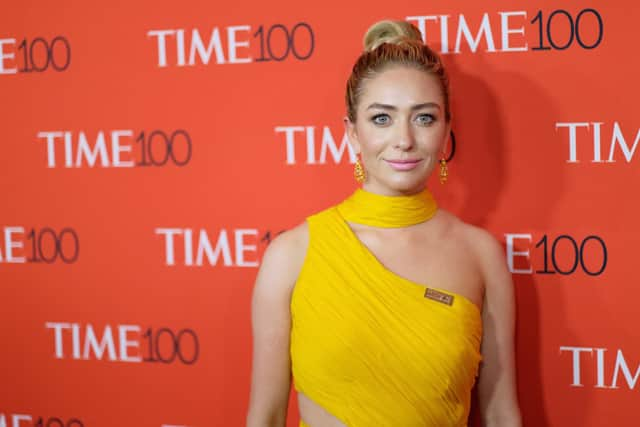 So, who is Whitney Wolfe Herd, when did she start Bumble, and what is her new net worth?
Here is everything you need to know.
Who is Whitney Wolfe Herd?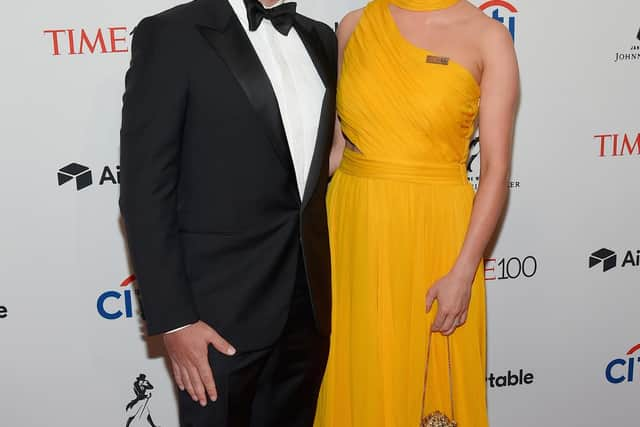 Whitney Wolfe Herd was born and grew up in Salt Lake City, Utah.
She is the daughter of a property developer and homemaker.
Wolfe Herd earned a degree in International Studies at Southern Methodist University in Texas, where she was also a member of sorority Kappa Kappa Gamma.
While she was studying, Wolfe Herd launched her first business at 19 years old, the nonprofit Help Us Get Cleaned Up Project.
After the Deepwater Horizon oil spill disaster in the Gulf of Mexico in 2010, she enlisted celebrity stylist Patrick Aufdenkamp to design tote bags that were sold to fund relief efforts.
The project became nationally recognised after prominent celebrities were spotted wearing the bags.
Following her graduation, Wolfe Herd spent time living in Southeast Asia where she volunteered at local orphanages.
Her big break in the app world came when she co-founded Tinder, one of the world's most popular dating platforms.
According to The Telegraph, Wolfe Herd came up with the name for the app herself.
She spent two years working at the company as the vice president of marketing, but left the firm alleging sexual harassment.
Wolfe Herd claimed her former boss and boyfriend Justin Mateen had sent her threats, derogatory texts and had stripped her of her co-founder title at the app.
Tinder's parent company Match Group Inc denied the claims and paid around $1million to settle the dispute.
When did she launch Bumble?
Wolfe Herd then went on to launch her own dating app, Bumble, in 2014, when she was 24 years old.
She had backing from Russian billionaire Andreey Andreev, the founder of online dating site Badoo.
On founding the female-first dating app, Wolfe Herd has said she was inspired to create a space where women make the first move due to her own frustrations with the outdated gender norms that govern the dating world.
Bumble soared in popularity as it only allows female users to make the first contact with male users, whereas in same-sex matches either person is able to send the first message.
Wolfe Herd has led both Bumble and Badoo since 2019, when Andreev sold his stakes in the businesses to global investment company Blackstone.
Bumble reported 12.3 million monthly active users in September 2020, of which nearly 9 per cent were paying customers.
The two apps combined have 40 million active users.
Who is Whitney Wolfe Herd's husband?
Wolfe Herd married Texas oil heir Michael Herd in 2017.
The pair met while skiing in Aspen four years earlier, but ironically Wolfe Herd had first laid eyes on him on a dating app.
Wolfe Herd told Vogue in 2017 that Michael was having lunch in the ski resort when she sat down next to him.
She said: "I was giving him a hard time about wasting such amazing conditions.
"Michael admitted he didn't know how to ski, and being from Utah and having grown up skiing, I was perplexed as to why someone who couldn't ski would be on a ski vacation."
Wolfe Herd agreed to teach Michael to ski, but quickly realised he had lied about his skills as he passed her down the mountain.
The couple started officially dating on Valentine's Day.
Michael is now the president of oil and gas field operator Herd Producing Company, which was founded by his late grandfather.
He also owns a high-end farm-to-table restaurant named Grove Kitchen & Gardens.
The couple have a son, Bobby, who is named after Michael's grandfather, and two dogs.
What is Whitney Wolfe Herd's net worth?
Wolfe Herd's personal wealth jumped from $575million to $1.6billion after Bumble's shares soared nearly 80 per cent on their stock market debut on 11 February.
Wolfe Herd has a 11.6 per cent stake in the company, owning a total of 21.54 million shares.
Shares of the dating app opened at $76 on the Nasdaq - well above its initial public offering price of $43 per share.
The company is now valued at $14billion.