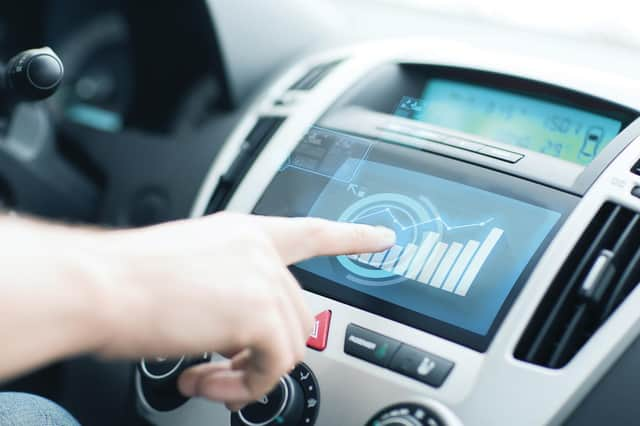 The transition to a lower-carbon economy will also present opportunities
The planet has been getting hotter and will continue to do so. Humans have never lived in a world much warmer than ours today and the effects have already been felt, at times in dramatic ways. Extreme weather events, water scarcity, food shortages and rising sea levels all pose a serious threat to livelihoods, societies, economies, biodiversity and ecosystems.
With the impact of global warming predicted to become increasingly severe in the coming years, investors should now think carefully about climate change implications in their decision-making, as this will potentially affect their investment returns in the long run.
Broadly, there are two types of risks that investors need to consider regarding climate change.
Zehrid Osmani is portfolio manager of Martin Currie Global Portfolio Trust
Physical risks relate to the impact that directly affect the companies through climatic or weather-related events – for instance, damage to property, production sites, disruption of supply chains. These can have an immediate impact on revenues, profitability and on share prices.
Transition risks are less obvious, but no less meaningful and relate to the move towards a lower-carbon economy. We are seeing renewed efforts by policymakers globally to reduce carbon emissions, which are the primary cause of rising temperatures.
An increasing number of countries have now committed to reaching net-zero emissions. Most recently, the European Union set out its ambitions to become the first climate-neutral continent by 2050, unveiling its Green Deal – a €750 billion green stimulus package.
Meanwhile, in the last 12 months we have seen a huge rise in the numbers of companies, from SMEs to multinationals, announcing carbon neutrality targets.
And with the crucially important COP26 climate summit due to take place in Glasgow later this year, we can expect increased momentum from both businesses and governments to focus on global warming.
As asset managers, we therefore require a range of tools to measure the impact of both physical and transition risks. For this, we use company disclosed and estimated data to help us identify and manage climate-related change.
For instance, we have developed a proprietary Carbon Value-at-Risk tool to help us understand the sensitivity of carbon pricing right across a company's value chain and the impacts it may have on earnings and market valuation.
We also produce a carbon footprint for our portfolio, looking at both overall emissions as well as carbon intensity. This then provides the profile and main contributors to the portfolio's carbon footprint.
In addition, one of the key qualitative areas of focus for us is how companies themselves are approaching climate change: the commitments that they are making – for example, net zero ambitions – and what scenarios and modelling they are carrying out. This forms a key part of our discussion when engaging with corporates on this topic.
The transition to a lower-carbon economy will also present opportunities where companies produce goods or services that contribute to, or benefit from, these changes.In particular, renewable energy infrastructure is likely to be a long-term structural growth story that will benefit the broader sector, amplified by governmental initiatives throughout all geographies to decarbonise economies.
Greener and more energy-efficient buildings will also provide renewed momentum in the construction sector and in carbon-neutral transportation such as electric vehicles.
Martin Currie's proprietary market estimates such projects as having annualised growth of more than 30 per cent to 2030, and it is without doubt one of the most exciting opportunities in the industrial investment universe.
Climate change risks and opportunities form a fundamental part of the investment analysis for the Martin Currie Global Portfolio Trust, to help identify companies that will benefit from the structural growth drivers.
Zehrid Osmani is portfolio manager of Martin Currie Global Portfolio Trust