web
There's nothing worse than that sinking feeling when you realise that you've forgotten to do one small but vital task.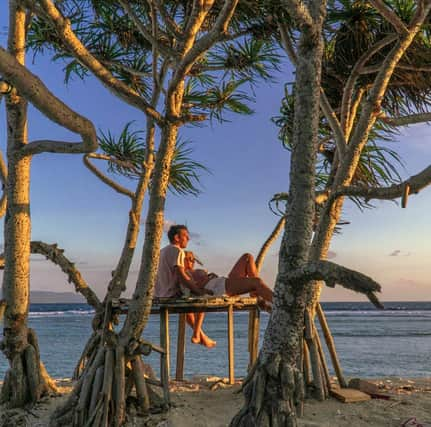 The recent news that over 1,000 Passport Office workers are due to go on strike for five weeks has reminded many people to check their own passports. And as well you might, because post-Brexit, the rules have changed in a few ways that could have a major impact on your travel plans. Here's what you need to know.
Passports are valid for a ten-year period. However, back when the UK was part of the European Union, if you applied for a passport when you still had some time left on your existing one up to nine months could be added on the new one. After Brexit, you'll simply get your standard passport with matching issue and expiry dates.
If you are planning a trip to the EU or Schengen Area (countries that are not in the EU but allow border control free travel to members), then take a look at your current passport. If you are travelling to one of these 27 countries, the passport must have been issued less than ten years before your day of arriving in the country in order to be valid.
Not only that, the passport must not expire for at least three months from the date you leave the EU.
So if you are going to France in July and your expiry date is October 2023, then you might think you are okay. And you are for the expiry date rule. But if the issue date is February 2023, then airlines tell me you could be refused boarding.
These are the rules for the EU / Schengen area only. It's true that other countries require you to have a six-month period of validity on your passport, though many of the big ones will allow you to travel up to the expiry date.
In short, check the entry requirements of each country you might be visiting here: https://www.gov.uk/foreign-travel-advice
How to renew your passport
You can still get forms to renew your passport at the Post Office or by calling to get a form, but it's a tenner more - £93. Renewing online is simpler and cheaper at £82.50. You'll need an acceptable photograph, a debit or a credit card and your old passport if you have it. The current advice is to allow for 10 weeks – but that was pre-strike.
Don't forget that the photo rules are pretty strict. Your photo must now be in digital form for the online application. But don't get tempted to pull one off social media.
So I'd suggest going to a photo booth or shop a safer option. Finding a photo booth is no easy task these days, so you have a look online to find a photography shop that can do the job for around £15. You'll get a code that allows you to download your passport compliant picture directly on to the form.
It is possible to get an emergency appointment. But you'll need to make sure you have absolutely everything you need to hand and triple check it before you attend
In the past, you couldn't walk out with a passport – you'd have to go back at a later date. However, the passport office has a new Online Premium service where you apply online, get a 30-minute appointment and get your passport for £193.50 (ouch).
If you can't afford that, then there is a one-week Fast Track option. Again, you apply and book an appointment online and the passport is delivered to you in a week (you'll need to sign for it on arrival). This still costs £155 for an adult and £126 for a child.
To be frank, the upcoming passport workers strike will inevitably have an impact on the availability of appointments. Which is why you and your family should check your documents now if you are traveling this summer.
Martyn James is a leading consumer rights campaigner, TV and radio broadcaster and journalist.