To achieve this, we cannot just rely on having the right technology, investment and government support in place – talent is also key. If businesses are to get the data talent they need to thrive, from traditional sources to stones still unturned, who will align every initiative and inform people from all walks of life on how best to build a career in the data and marketing industry?
A growing need for data skills
As data plays a more important role in the daily lives of professionals and citizens alike, so a raft of new data-focused roles is being created. It's fair to say a level of data literacy is needed in most modern professions, even when it isn't always central to someone's daily activity.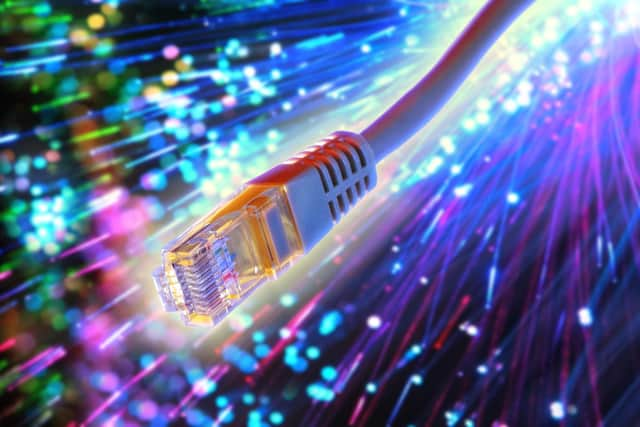 Data-Driven Innovation (DDI) – a 15-year programme that forms part of the Edinburgh and South East Scotland City Region Deal – states that 90 per cent of jobs already require data skills. In Scotland, employers expect big data and analytics to be the most urgent emerging technology skills needed in the future, according to research by Skills Development Scotland(SDS).
But recruiting for data roles is difficult. Experts point to issues including a limited pool of talent prompting a skills shortage, disparity between public and private sector salaries, and unconscious bias in the hiring process.
How, therefore, can Scotland ensure it is creating a constant stream of skilled employees to staff the spectrum of data roles that firms need to fill?
Even before coronavirus struck, many organisations were starting to reconsider how to recruit for roles in a burgeoning digital economy. In nine British cities – including Glasgow and Edinburgh – tech companies account for a fifth of all employment.
Coronavirus hasn't poured cold water on the sector. If anything, it has only increased society's dependency on technology and businesses' demand for data skills. The number of advertised job vacancies has climbed 36 per cent since early June – the highest rise outside healthcare – according to Tech Nation.
Working together to find a solution
Since 2018, the Data & Marketing Association (DMA) Scotland's initiative, the Value of Data, has been reshaping society's perception of the true value of information from an ethical, customer-focused and economic perspective.
To realise our collective ambition, Scotland's data economy must recognise the need to continue to embrace fundamental change and reap the rewards investment in data can bring. A key aspect of this is continuing to fund the development of data skills while adapting the way we nurture talent.
DMA Scotland's Talent Hub will lead the data and marketing sector's approach to making that a reality.
However, in order to drive Scotland forward as an influential location where data roles can flourish, it will require a creative, collaborative and determined approach across many sectors and stakeholders.
We now challenge all stakeholders in our data economy to widen the scope of their data talent nurturing efforts, by shifting the focus of investment to a wider pool of current and future employees. In so doing, we can truly deliver on the Value of Data campaign's promise. Failure to do so will arrest the ongoing growth of Scotland's data economy.
Below is an outline of DMA Scotland's suggested framework for successfully working together:
Recommendations for government
There is a number of key areas where government can help to address this. Firstly, government departments must help expand the talent pool by working with legislators and DDI to ensure diversity and inclusion are embedded into the aim of making Scotland the data capital of Europe This can be supplemented by the development of career guidance materials, which will provide an information hub for people considering a career in data and a place for people to find jobs within the data and marketing industry.
The Scottish government must continue to invest in training and reskilling current marketers to ensure we provide the necessary data talent to plug existing employment gaps. This can also be achieved by creating alternative career programmes – which will offer skills training, advice and new working opportunities for those who have lost jobs due to the coronavirus.
Data and marketing industry's role
Our industry must also help expand the talent pool by investing in initiatives that promote the benefits of a career in data to our nation's emerging talent. We must entice the nation's finest talent by creating career paths that have numerous opportunities for internal upskilling.
By building support groups we can help industry newcomers to gain confidence, experience and contacts through learning and mentoring opportunities. If we devise and deliver sector-based events and networking opportunities we can improve understanding of recruitment and training issues.
In addition, we must support local businesses to provide them with the knowledge and incentives to discover talent. Our industry should deliver guidance to businesses on practical steps to boost diversity. The DMA, for example, has created a series of employer guides to help organisations recruit and support people with neurodevelopmental conditions like autism, dyslexia and ADHD.
We must also work with government departments and promote initiatives to local businesses on issues related to talent and skills, such as apprenticeships and junior internship opportunities – in partnership with organisations such as SDS, Glasgow Caledonian and Heriot-Watt Universities. We must also investigate the potential to redirect the Apprenticeship Levy, helping businesses to develop digital marketing and data science skills within their current workforce.
Scotland's data economy open for business
All the evidence and insight we've gathered suggests Scotland's data sector is open for business, so we must work together to expand and develop its data talent. While skills-development is being boosted from many quarters, overall support is disparate.
In our Democratising Scotland's Data Talent paper – the latest instalment of DMA Scotland's Value of Data campaign – we call on experts to examine the potential post-Covid data talent pool, and suggest additional ways to find and engage with the right people – even those who haven't considered a career in data.
We urge you to become part of the debate and continue to fight the good fight in helping Scotland – by broadening the scope of how we build and harness data skills and talent – become the data capital of Europe. Ultimately, success means pulling together to democratise data roles and build a workforce that is far more diverse – in every sense of the word.
A message from the Editor:
Thank you for reading this article. We're more reliant on your support than ever as the shift in consumer habits brought about by coronavirus impacts our advertisers.
If you haven't already, please consider supporting our trusted, fact-checked journalism by taking out a digital subscription.